Punch Brothers - Live at SXSW - 2012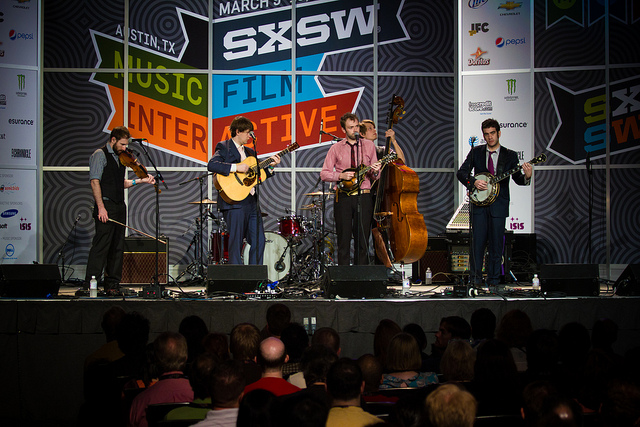 You might not think of New York City as the center of the progressive-bluegrass world, but the Punch Brothers have made it so. Their third release - Who's Feeling Young Now? - was written here, and it feels like it. They did a lot of the new songs in their set for the WFUV SXSW Showcase on Friday afternoon, including their cover of Radiohead's "Kid A."
These five guys are such a tight band, they've logged so many miles together, and been buddies forever. FUV listeners know we've got a longstanding love affair with Chris Thile going back to Nickel Creek, and the Punch Brothers have spent a good chunk of their road time dragging large string instruments up to our Bronx studios (Words & Music 2012), and they played our holiday concert in 2010, and they're on the FUV Live 14 CD.
The Austin crowd went nuts for the show, giving them the kind of standing ovation you don't often see in a conference center.
Set List:
Flippen
Who's Feeling Young Now?
Clara
Kid A
Wayside
Movement and Location