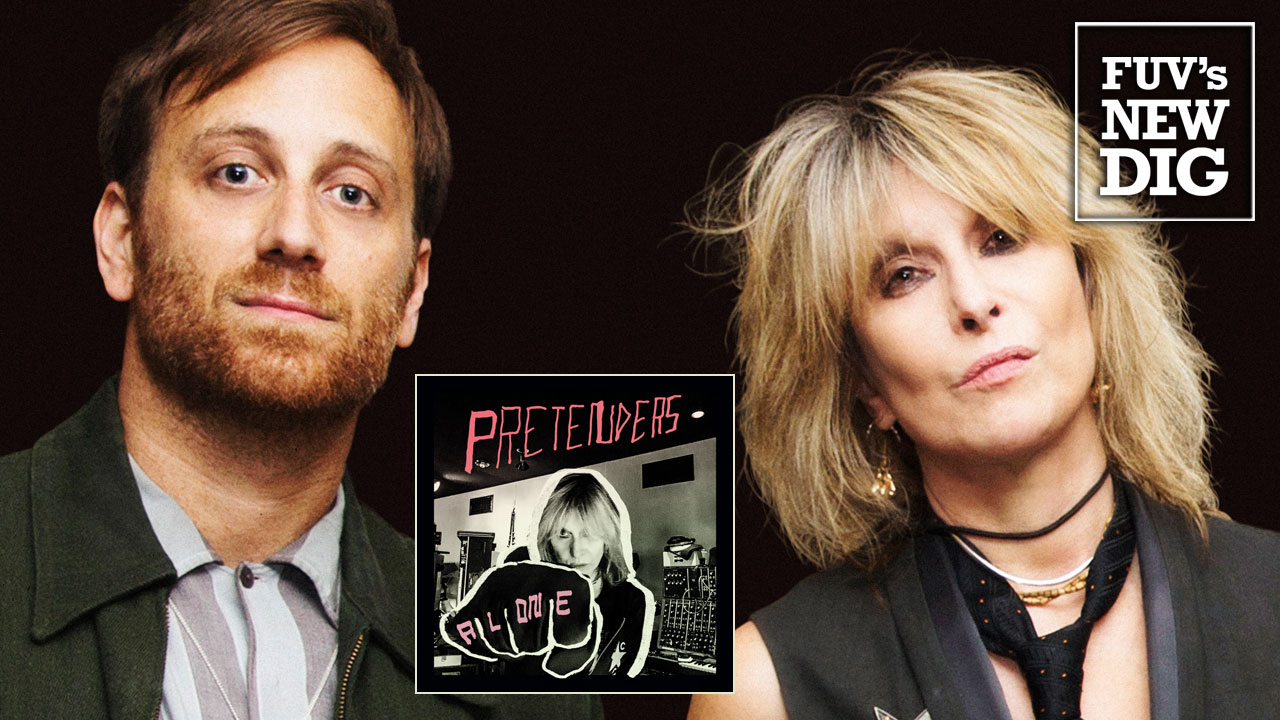 Alone
Pretenders
BMG Rights Management Records
Pretenders are back, but the band's sole remaining founding member, Chrissie Hynde, doesn't mind being alone — some of the time.
Except for a few one-off concert appearances, Pretenders have gone underground since the release of 2008's Break Up The Concrete. While a long silence between albums isn't unusual for a band, Hynde's subsequent projects raised questions about Pretenders' future. She formed JP, Chrissie & the Fairground Boys with Welsh songwriter (and Hynde's former boyfriend) JP Jones, releasing Fidelity in 2010. In 2014, Hynde released her solo debut album, Stockholm. This meant that Hynde, the only constant member of Pretenders, had ventured away from the band's name on two consecutive releases. Did this mean she was ready to retire the group she'd formed back in 1978? Pretenders' new album, Alone, and an upcoming tour supporting Stevie Nicks, answers that question with a resounding "no."
Alone is the tenth studio album from Pretenders. Missing from the lineup is longtime drummer Martin Chambers — also absent on Break Up The Concrete — and recent Pretenders members James Walbourne, Eric Heywood and Nick Wilkinson. So what is the difference between Alone and Hynde's solo release, Stockholm? For Alone, Hynde looked outside the Pretenders family for a new collaborator: fellow Akron, Ohio native Dan Auerbach of the Black Keys and the Arcs.
Auerbach recruited fellow Arcs bandmates Leon Michels (keyboards), the Shins' Richard Swift (drums, keyboards, guitars, vocals), and guitarist Kenny Vaughan to join him on the sessions. Even guitar legend Duane Eddy makes an appearance.
Most of the eleven songs on Alone are either written or co-written by Hynde. "Never Be Together" is partly composed by Stockholm producer Bjorn Yttling, of Peter Bjorn and John, and the final song, "Death Is Not Enough," is a cover of a song by Marek Rymaszewski. (A twelfth tune, "Holy Commotion," is a bonus track.)
Hynde makes a declaration of independence on the title track, a pounding, bluesy rocker that oozes classic Pretenders attitude. Through half-spoken vocals, Hynde proclaims: "I like being alone. What are you gonna do about it?"
On the other end of the spectrum, "The Man You Are" is a love song where Hynde isn't alone, but with a companion. She sings: "I just expect you to be the man you are." It's a tender moment for Hynde and one that she has excelled at in the past and does so here again.
Hynde shines vocally on Alone. According to the album's credits her focus was clearly on vocals — she doesn't play guitar on Alone — and she sings in an emotionally expressive way: ferocious, sultry and powerful. Her passion is front and center on the lovely, acoustic "Blue Eyed Sky" and the soulful "Roadie Man." Hynde and Auerbach add a dirty, garage rock edge to Alone which suits Pretenders' legacy perfectly: the first half of the album explodes with a classic, punk-inspired edge. But Pretenders' sweetness comes forth too, especially over the album's second half.
Even though Hynde welcomes the new ideas that Auerbach brings to the table here, there are times when Alone drifts noticeably into Black Keys territory. But Hynde has created an album like Alone once before. In 1990, Pretenders' Packed! featured the a lone Hynde supported by a bevy of session players. The situation is similar on Alone, except that the connection between Auerbach's team of musicians gives this album a more cohesive feel.
Perhaps Hynde decided to classify Alone as a Pretenders album to drive home a notion of solitary independence. After all, if there is only one band member present, it's a singular endeavor. Perhaps Hynde prefers it that way, singing triumphantly on the title track: "Nobody tells me I can't, nobody tells me I shan't. No one to say 'You're doing it wrong.' I'm at my best, I'm where I belong, alone."