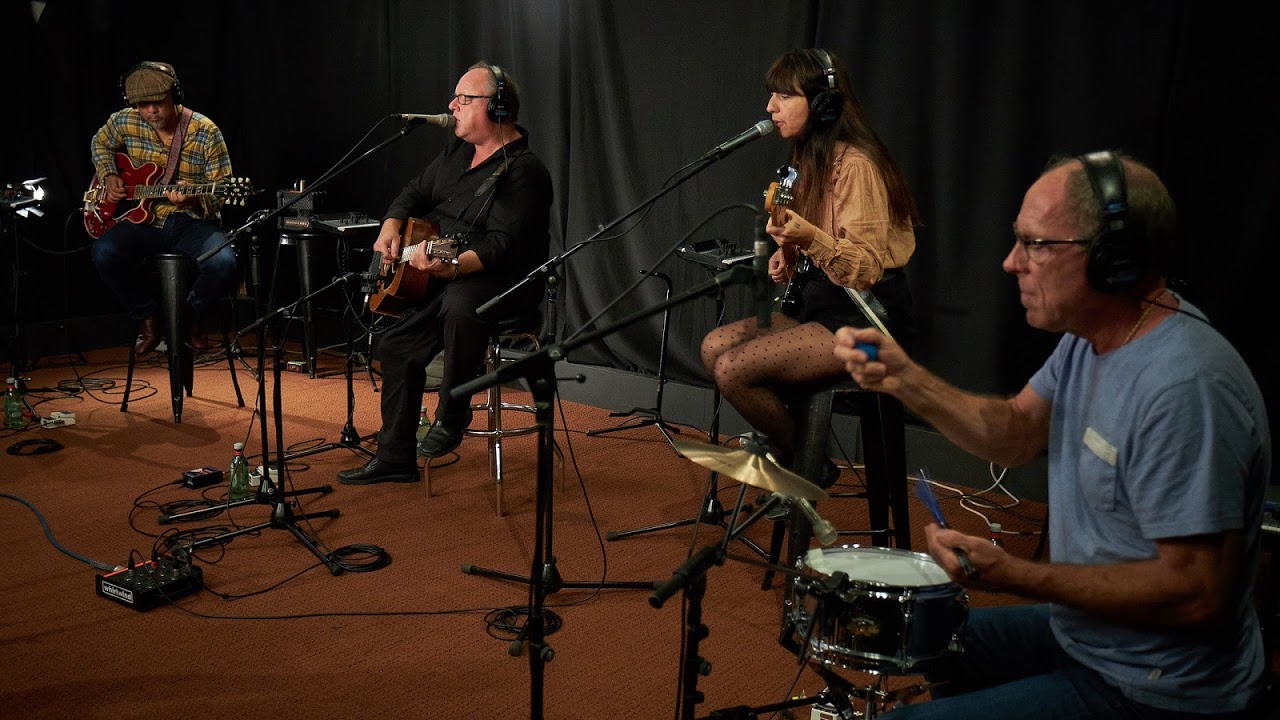 From 1986 to 1993, the body of work created by the original Pixies — the Boston-based quartet of singer/guitarist Black Francis, drummer David Lovering, guitarist Joey Santiago and bassist/vocalist Kim Deal — was as distinctive, exciting, and influential as any rock band of that era.
After years of playing satisfying reunion shows, Deal bailed out while the group was recording a comeback album, 2014's Indie Cindy. Eventually Paz Lenchantin, who had played with A Perfect Circle and Queens of the Stone Age, settled into Deal's old role and made her studio debut on 2016's Head Carrier.
Now comes Beneath the Eyrie, and Lenchantin is making writing contributions as well as helping to define a new era with her singing and playing.
In this FUV Live session in Studio A, Pixies serve up a pair of new tunes,"Catfish Kate" and "Death Horizon," along with a 30-year-old nugget, "Wave of Mutilation." They also spoke with me for a full-band interview.
[Recorded: 9/4/19; Engineer: Jim O'Hara; Producer: Sarah Wardrop]