One on One: Super Bowl LVI Radio Row | February 12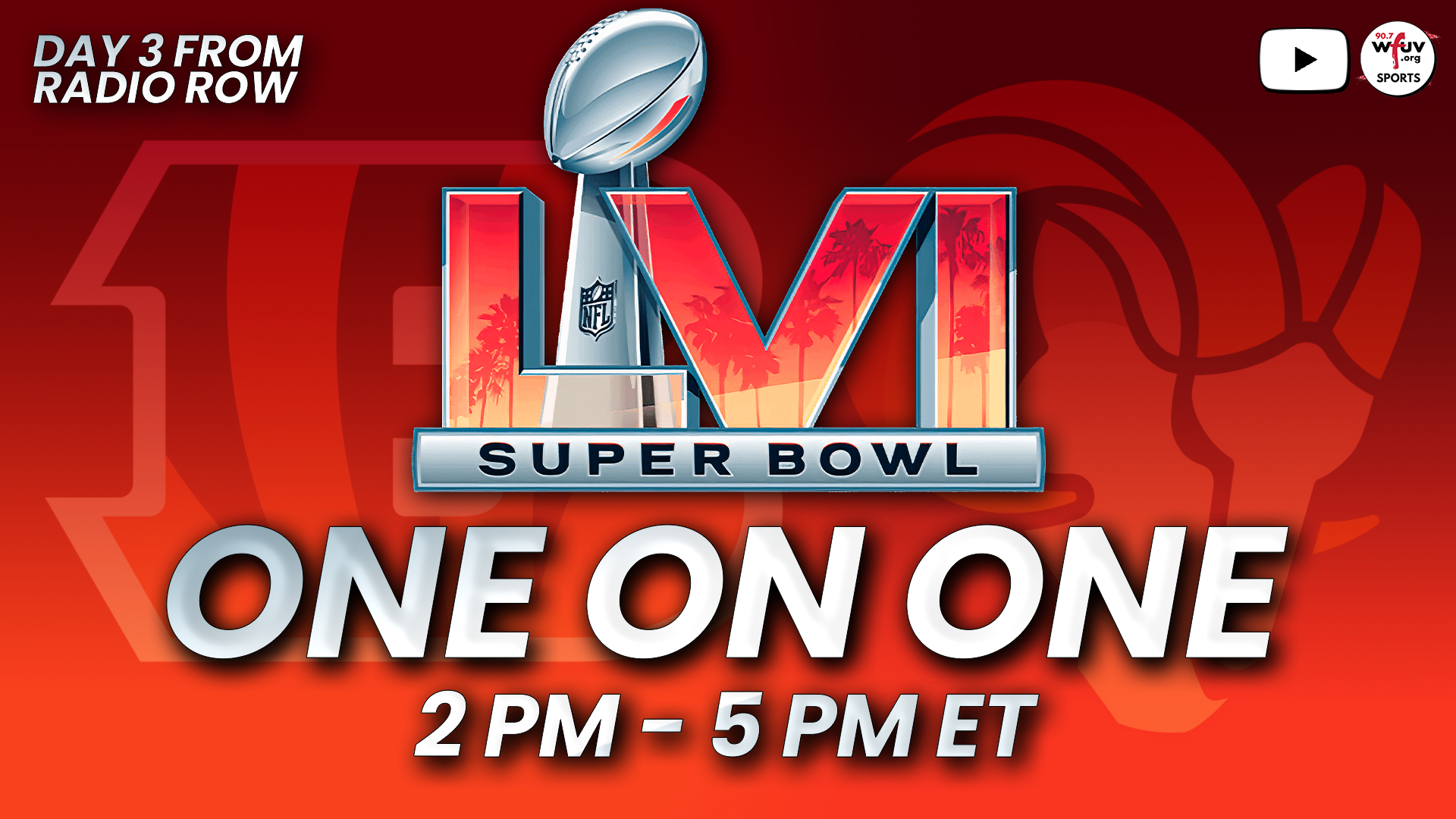 One last ride in Los Angeles for the Saturday edition of One on One, New York's Longest-Running Sports Call-In Show!
Join Nick DeLuca, Mike Leegan, Jack Roche and Mike Messina for the final show from Radio Row at Super Bowl LVI. We took a look back at some of the best interviews of the week and brought in former Giants center and Super Bowl champion Shaun O'Hara (2:36:30) as the guys gave their predictions before Sunday's Super Bowl showdown.
Follow all of WFUV Sports' social channels for live updates, special features and more Super Bowl LVI coverage.
Twitter: @wfuvsports | Instagram: @wfuv_sports | Facebook: WFUV Sports | YouTube: WFUV Sports