One on One: Spero Dedes on the past, present and future of his broadcasting career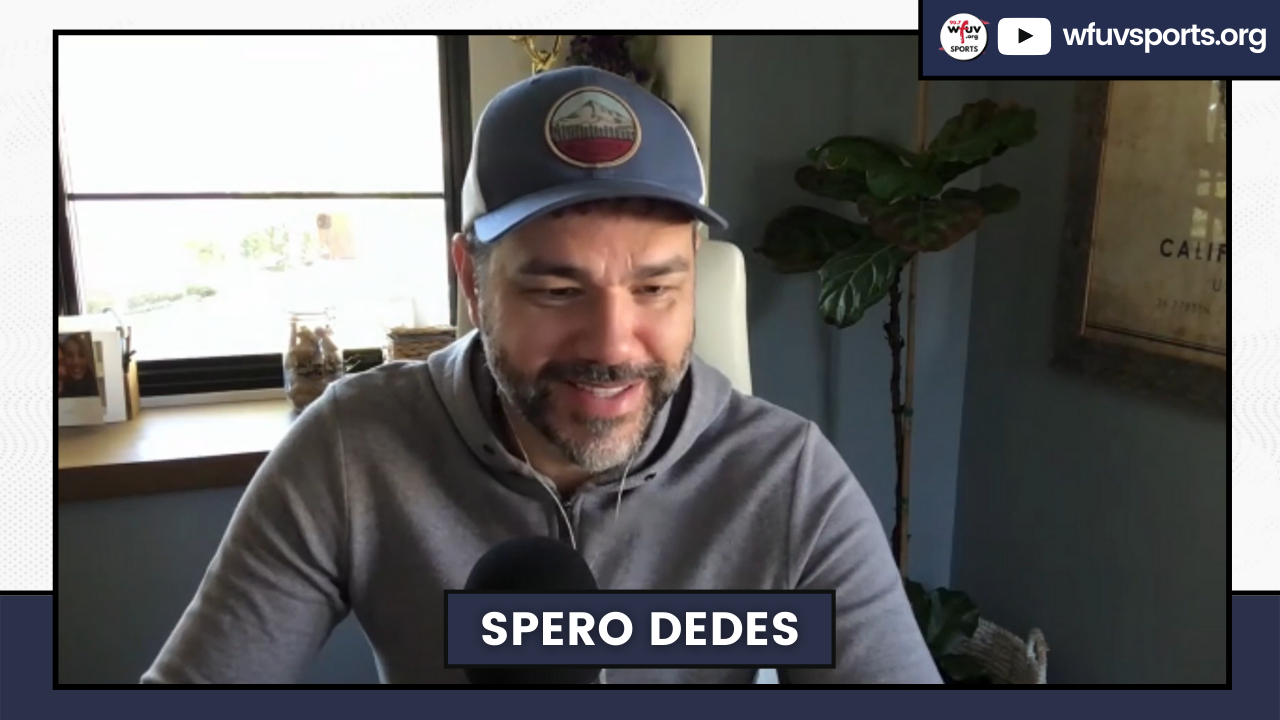 Play-by-play broadcaster for the NFL on CBS, NCAA Basketball, NBA on TNT and much more, Spero Dedes joins the show. The WFUV alum looks back at his time in the Bronx, both the lessons learned from Marty Glickman and the connections he built with his fellow classmates, along with how it helped his broadcasting career and where it may be heading in the future.
Watch the full interview on YouTube.
Subscribe to WFUV Sports' "One on One" Podcast: Spotify | Amazon Music | Apple Podcasts | Stitcher | TuneIn