One on One: Rob Carpenter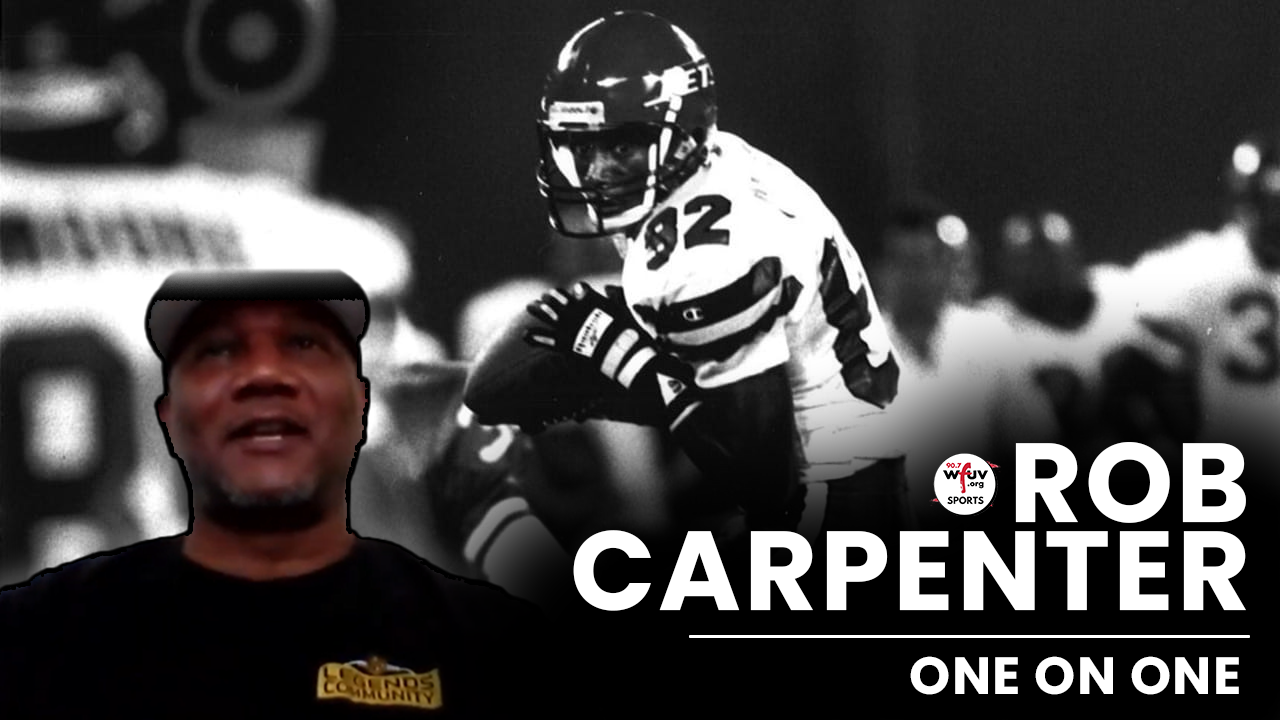 Former New York Jets wideout, Rob Carpenter, joins Michael Calamari and Brian Rabacs on One in One for a full NFL Draft breakdown. Carpenter gives his thoughts on the Jets' terrific selections and what to expect from them this season. Then, broadening the lens, the guys also take a look at the other team in New York's picks and who stands out most from the league as a whole. Lastly, Carpenter shares his own experience being drafted and the feeling of getting to play for the team he grew up watching.
Listen to the full interview above or watch it below from the WFUV Sports YouTube page.
Subscribe to WFUV Sports' "One on One" Podcast: Spotify | Amazon Music | Apple Podcasts | Stitcher | TuneIn