One on One: Ralph Russo on his WFUV experience and the college football landscape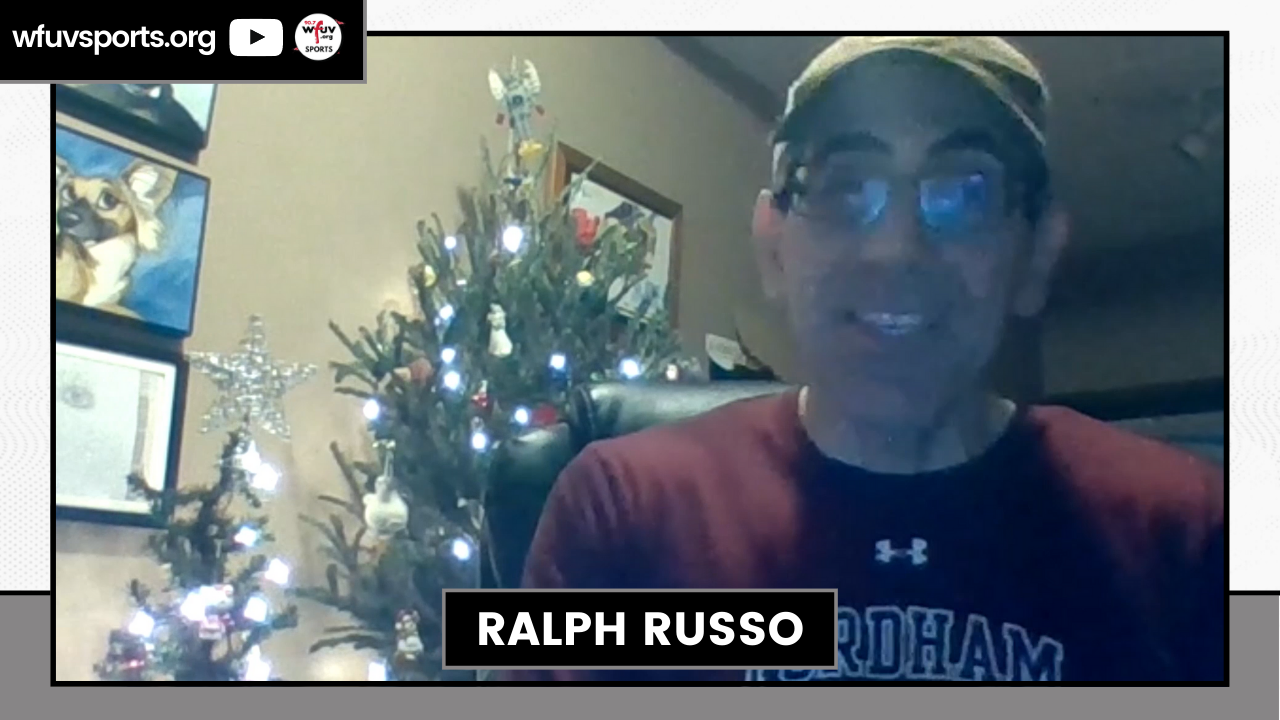 Associated Press College Football writer and WFUV alum Ralph Russo sits down with Thomas Quigley and Kelly Bright on One on One. He discusses broadcasting Fordham Basketball's last tournament game at WFUV and making the shift to sportswriting, where he has covered some of college football's biggest games and will do so again in this year's Playoff, as he gives us his predictions for who will lift the trophy in January.
Watch the full interview on YouTube.
Subscribe to WFUV Sports' "One on One" Podcast: Spotify | Amazon Music | Apple Podcasts | Stitcher | TuneIn