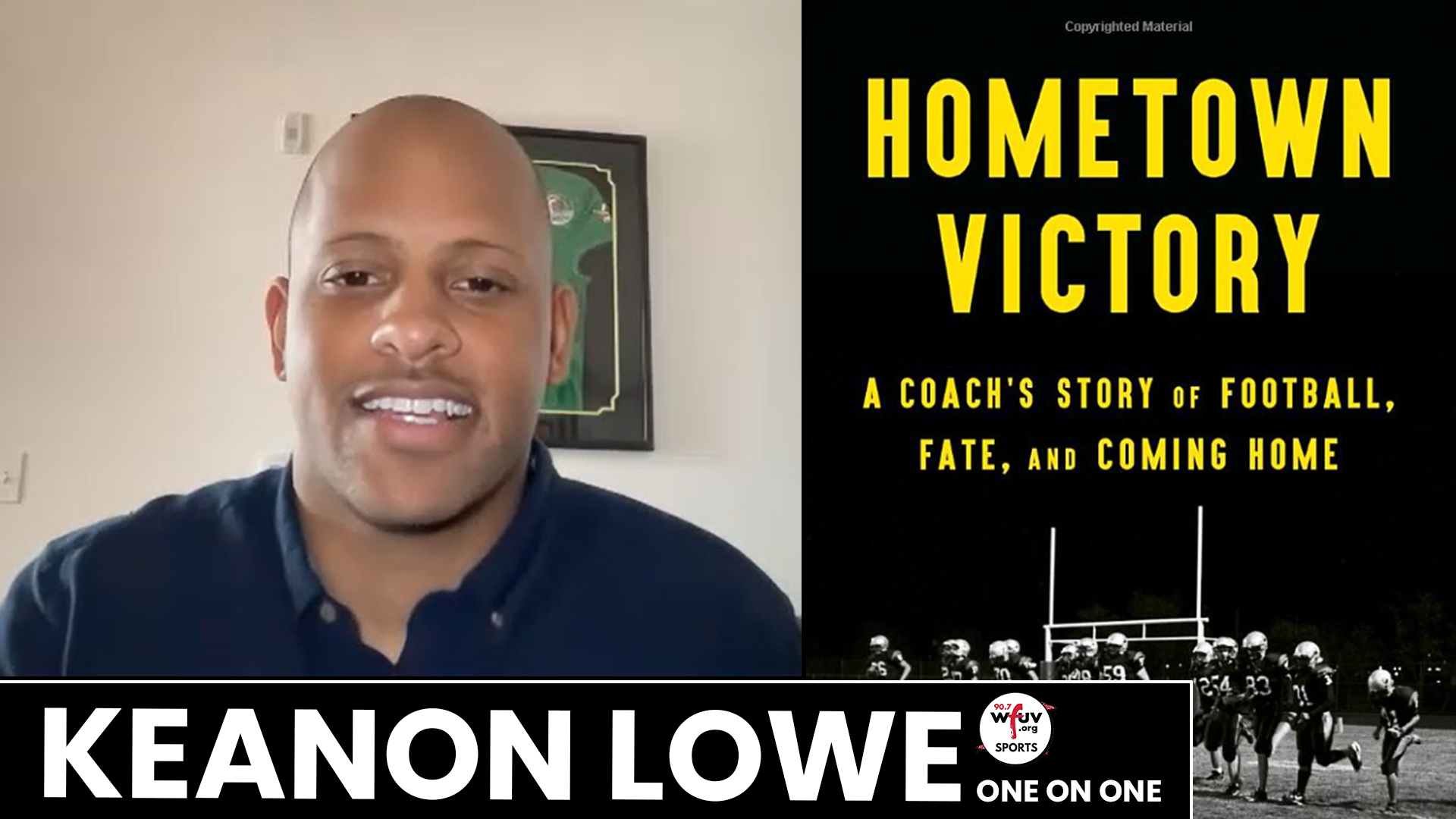 On May 17th, 2019, an all-too-familiar scene unfolded as an 18-year-old student walked into a classroom with a loaded shotgun. A little-known high school in Portland, Oregon then made national news. But, this time, for a tragedy avoided, and for the actions of the man who prevented it.
School security guard, football and track and field coach, Keanon Lowe stopped a student set to take his own life, not with force, but a hug and compassion.
The story captured national attention and Lowe became a hero. Every step in Lowe's journey all brought him home to Parkrose High School, to turn away from a coaching career in the NFL, to a football program that had been on a 23 game losing streak, to transform kids' lives, and in time, to a moment where he saved them too.
And, now he's spreading his message in Hometown Victory: A Coach's Story of Football, Fate and Coming Home. This is Alex Wolz's conversation with Keanon Lowe on his life, his upbringing and what he wants people to know about his story.
Listen to the full interview above or watch it below from the WFUV Sports YouTube page.
Subscribe to WFUV Sports' "One on One" Podcast: Spotify | Amazon Music | Apple Podcasts | Stitcher | TuneIn