One on One: Gearing up for PBR's Monster Energy Buckoff with world champion Cooper Davis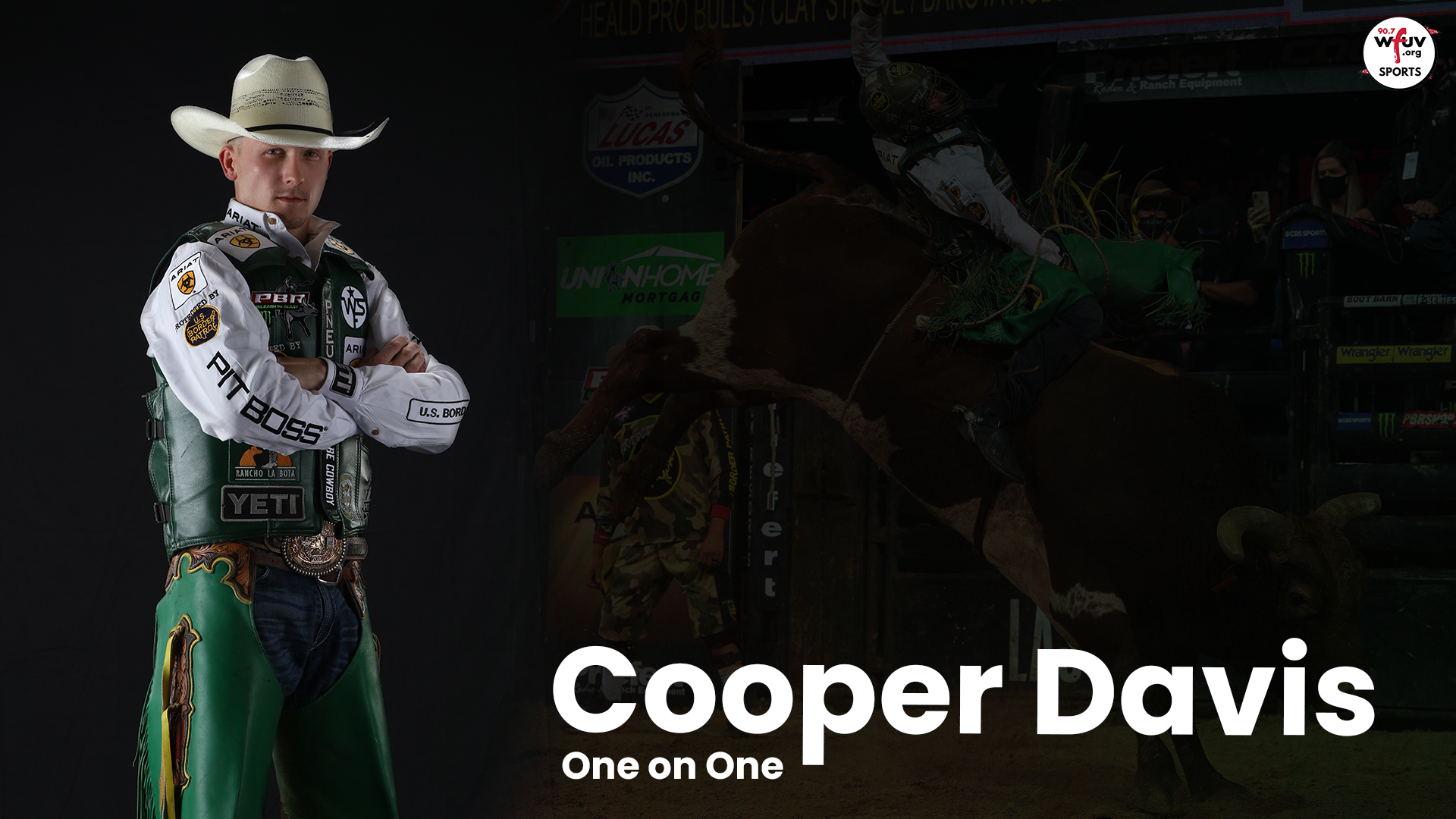 PBR world champion Cooper Davis joins Brian Rabacs and Danny Scott on One on One ahead of this weekend's Monster Energy Buckoff at Madison Square Garden. Davis shares his inspiration behind becoming a bull rider along with some of the most memorable moments and places from his tremendous resume that has spawned countless wins, top 10 finishes and a world championship. Davis also discusses the process of coming back from a dangerous neck injury at the Garden two years ago and what there is left to achieve in the PBR and beyond.
Photos courtesy of Andy Watson and Bull Stock Media. Video footage courtesy of PBR.
Watch the full interview on YouTube.
Subscribe to WFUV Sports' "One on One" Podcast: Spotify | Amazon Music | Apple Podcasts | Stitcher | TuneIn