"Never put off until tomorrow...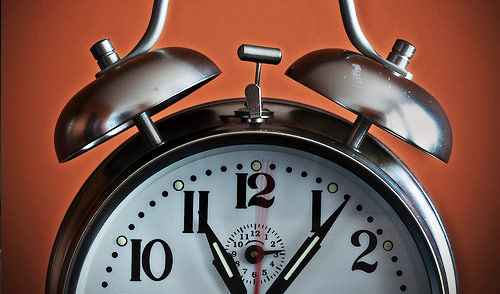 ...what can be done the day after tomorrow!" In the spirit of this Mark Twain quote, today we're celebrating National Procrastination Week. Or at least, we will, if we get around to it. Usually procrastination gets a bad rap, but if you're an advocate of the last minute, today is your day. What's your soundtrack to putting things off?
Want to know what we played?
1. "A Short Biography" - Richard Julian, Slow New York
2. "Seven Days" - Sting, Ten Summoners' Tales
3. "Manana (Is Soon Enough for Me) - Peggy Lee, The Best of Peggy Lee
4. "Enjoy Yourself" - Louis Prima, The Best of Louis Prima
5. "Waste" - Phish, Billy Breathes