Nets' Midseason Report with Gigi Speer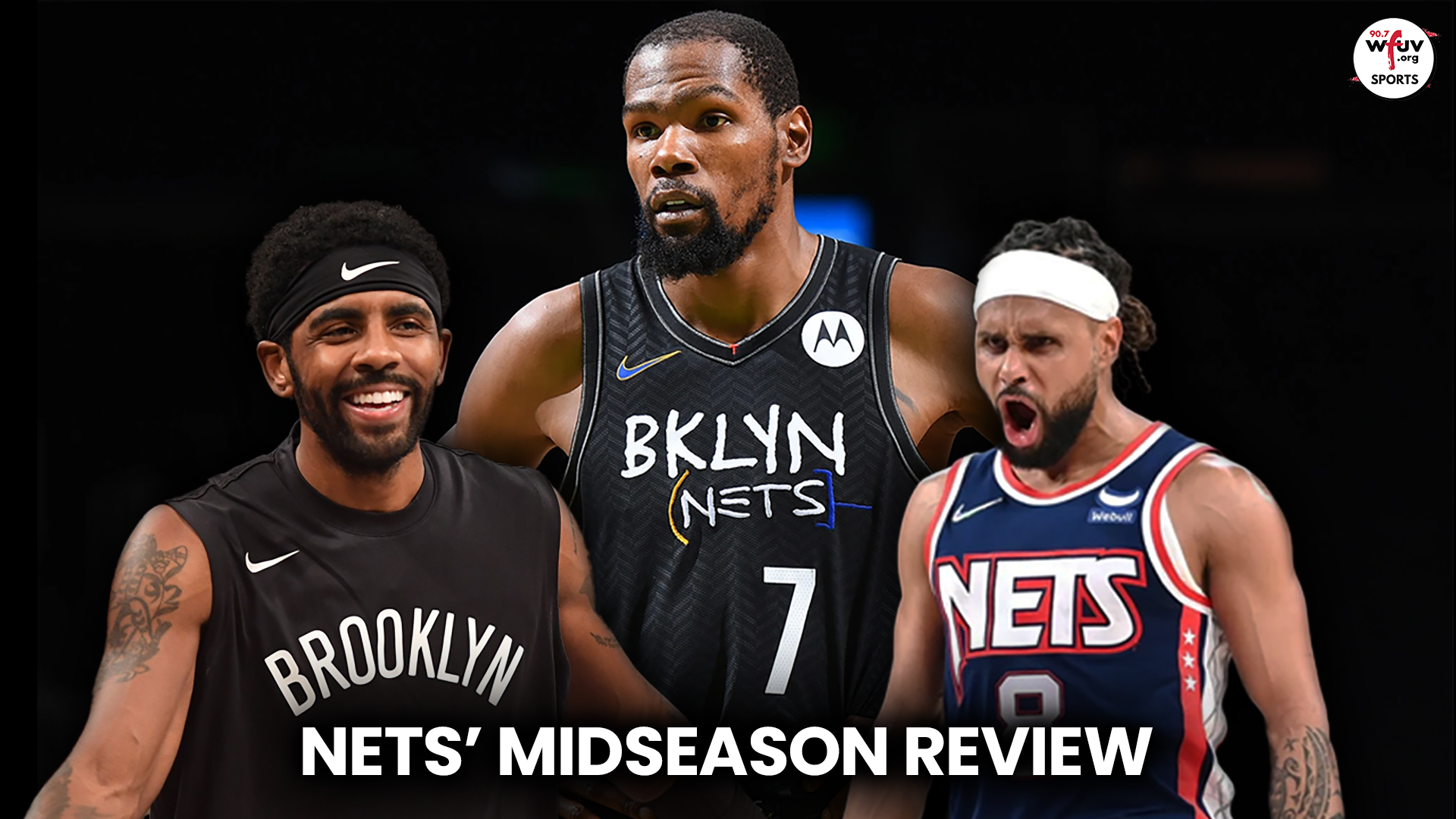 The Brooklyn Nets' 2021-22 season has been a rollercoaster, from riding the highs of a top seed in the East behind Kevin Durant to welcoming Kyrie Irving back into the lineup. That is not to say the team has not had its fair share of setbacks, with young rookies and experienced veterans stepping up to fill the voids left by an injured Joe Harris and a team riddled by COVID-19. Gigi Speer recaps the ups and downs of the Nets' season thus far, and looks ahead as they hope to reach full strength and surge to the NBA Finals.
Follow Gigi on her social media platforms and keep up with WFUV for nightly game recaps, in-depth reports, discussion and all-things Nets.