Nation of Language: Rockwood Music Hall 2022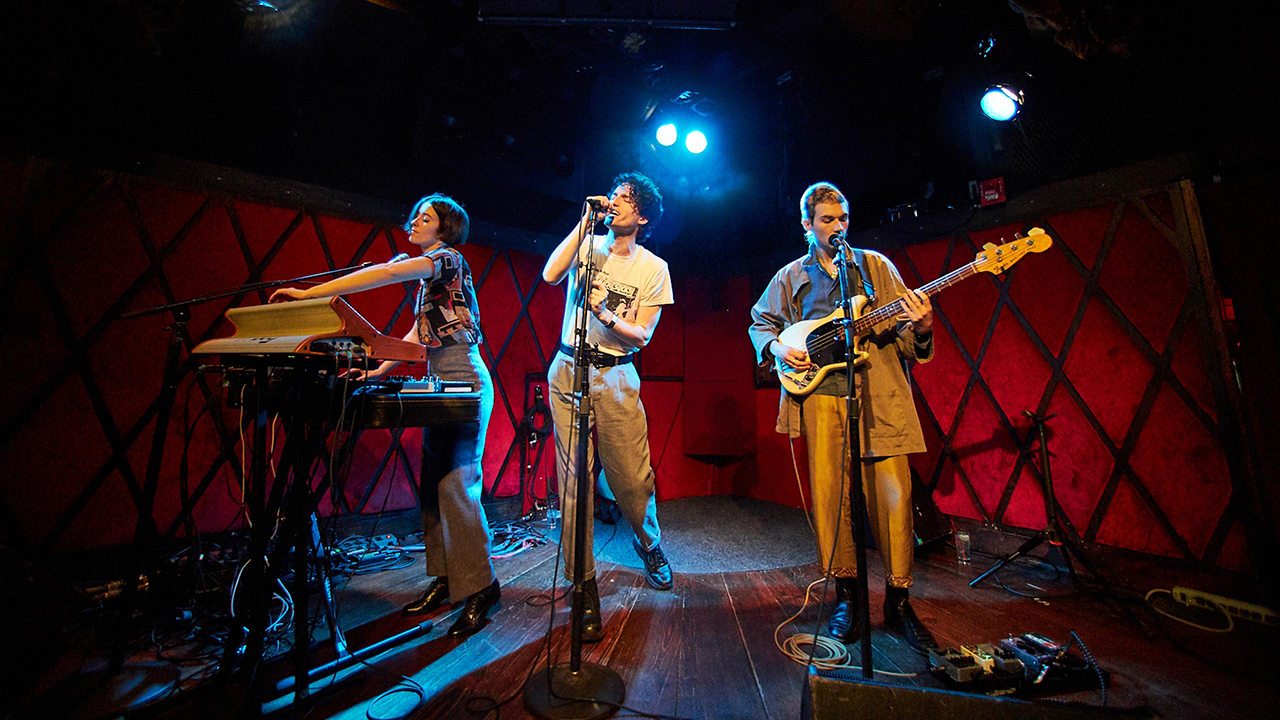 Brooklyn-based Nation of Language has created a good amount of buzz over the last few years. The release of the trio's new album, A Way Forward, has certainly furthered that buzz, so there was a great deal of excitement going into the band's FUV Live show at Rockwood Music Hall for our Marquee members.
From the moment the first note hit, the audience was hooked. The band's set was filled with throwback '80s-style synths and singer Ian Richard Devaney's amazing voice — a combination that would have sounded as perfectly at home on WLIR in 1987 as it does on WFUV in 2022.
Hear for yourself — this Friday night at 10 p.m. EDT on The Alternate Side — when I'll play you the whole Nation of Language show on FUV. You can also experience all the synthy goodness by listening the player above, and in checking out the work of our WFUV video crew below.
Setlist:
In Manhattan
Rush & Fever
The Grey Commute
This Fractured Mind
Wounds of Love
Automobile
Miranda
Across That Fine Line
The Wall & I
[Recorded: 3/9/22; Engineers: Hear No Evil and Jim O'Hara; Producer: Sarah Wardrop]