Nathaniel Rateliff & The Night Sweats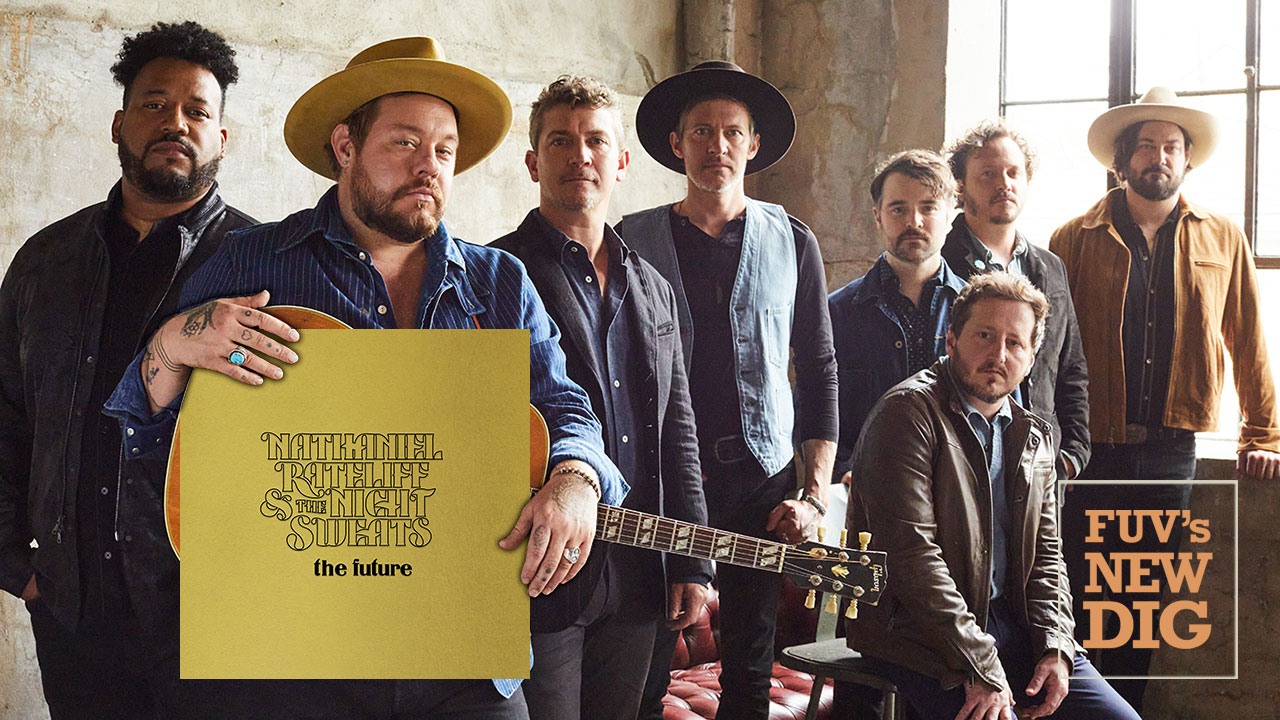 Nathaniel Rateliff & The Night Sweats
The Future
Stax Records 
Why This Album Matters:
The Future consolidates Nathaniel Rateliff's introspective side as a singer and songwriter with his skills as a charismatic bandleader. Several years ago, Rateliff wondered if his big success as frontman with the Night Sweats would derail the impact of his own solo recordings, getting lost in the band's brassy shuffle. Rateliff's early 2020 solo album, And It's Still Alright, was his first release on his own in nearly seven years; while his tour was cut short due to Covid, the grief-stricken nature of Rateliff's lyrics fit the mood of that year. Retreating to his Broken Creek Studio outside of Colorado, Rateliff began thinking out songs for The Future, which not only shows off his many dimensions, but the versatility of the Night Sweats too. Most importantly, The Future reflects the anxiety of an uncertain future worldwide. It's the group's first album together since 2018's Tearing at the Seams.
In His Own Words:
"When I was writing the record we were in the middle of a pandemic and our future looked pretty bleak," Rateliff explains in the band's bio. "I just continue to try to write from a place of hope. Then my own neurosis, and maybe being a Libra gets in the way, and I can't make up my mind. There is this constant back and forth battle in me personally and I am sure that comes out in my writing."
Highlights:
"The Future," "Love Don't," "Love Me Till I'm Gone," "Survivor," "What If I"
Why You Will Dig The Future:
On their first release together in three years, there's real growth and maturity on this album from these already-heralded soul rockers.  There's a big nod to Bob Dylan's sound of the late Sixties and early Seventies via the album's title track, a slow burn riot of pedal steel guitar, horns, and Rateliff's reverent Zimmie-style phrasing. "Survivor" is a smart, enigmatic, and slinky song and the soulful "What If I" is an ideal showcase for both Rateliff and the Night Sweats to flaunt their strengths, with Jenny Lewis and Lucius's Jess Wolfe lending a hand on harmonies.
As boisterous as Nathaniel and his band can be, they also excel at wistful, more contemplative songs. The Future takes those more pensive moods to heart with tracks like "Face Down In The Moment" and the gentle shuffle of "Love Me Till I'm Gone." The very pretty "Baby I Got Your Number" is an acoustic reverie with a ripple of brass and Bill Withers vibes. But all ramps up to a stomping album finale with a Motown shimmer: "Love Don't," the one track on The Future that's aligns most closely with "S.O.B.," their 2015 breakout barroom brawl of a hit.
Recommended If You Like:
Black Joe Lewis and the Honeybears, Susan Tedeschi, JD McPherson, Eli "Paperboy" Reed,  St. Paul and The Broken Bones, Grace Potter
FYI:
- The Night Sweats are: drummer Patrick Meese, guitarist Luke Mossman, bassist Joseph Pope III, and keyboardist Mark Shusterman, joined by the tour de force horns of Andreas Wild, Jeff Dazey and Daniel Hardaway.
- The Future was produced by Brad Cook (Bon Iver, The War on Drugs) and the trio of Rateliff, Meese, and James Barone (Beach House), aka R.M.B., with additional production by Elijah Thomson. Guest vocalists include Lewis, Wolfe,  and Sylvan Esso and Mountain Man's Amelia Meath 
- Rateliff also released the live album Red Rocks 2020 last year, which included members of the Night Sweats.