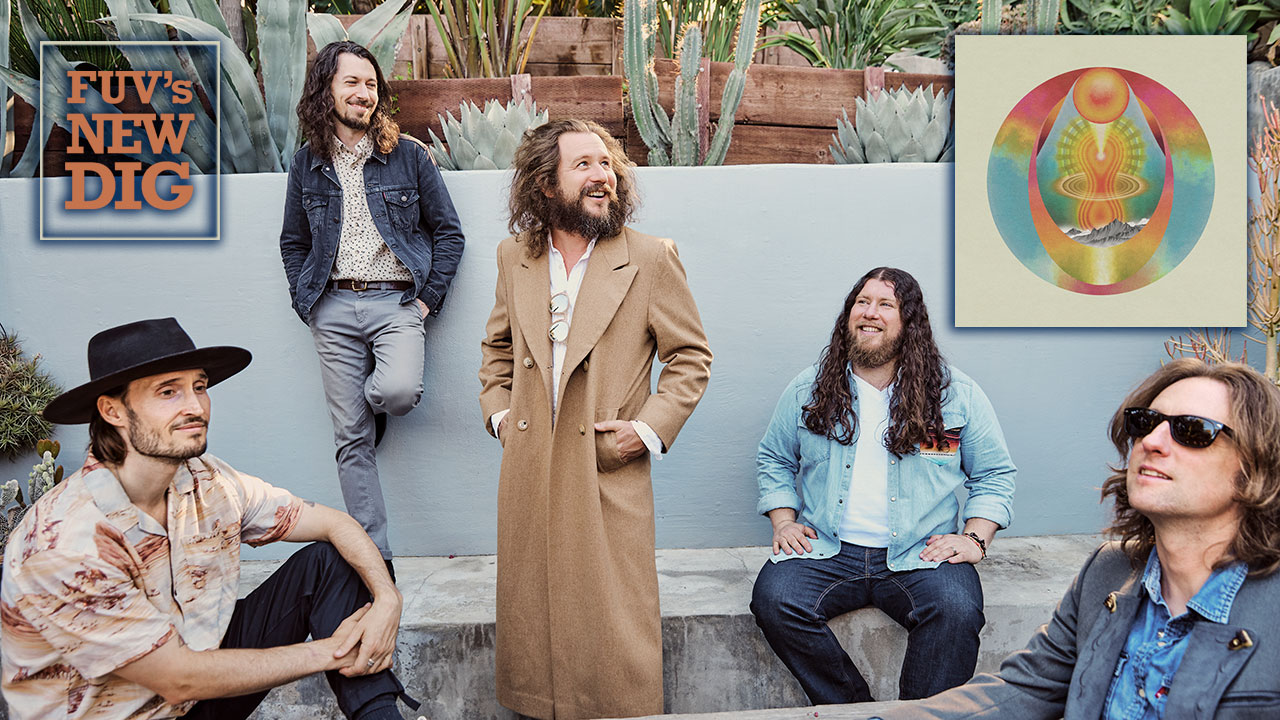 My Morning Jacket
My Morning Jacket
ATO Records
Why This Album Matters:
My Morning Jacket, the innovative Kentucky-bred band's ninth album, is their first release since last year's The Waterfall II and 2015's The Waterfall, both pulled from 2013-14 recording sessions. Those two albums might have been the final releases from one of rock's premier live bands, had it not been for a handful of pre-pandemic shows in 2019, especially a two-night stand at Colorado's Red Rocks Amphitheatre. That tour sparked to life the group's somewhat dimming creative energy —they had nearly called it a day, citing burnout, but those shows resurrected their spirit.
In Their Own Words:
"'Love Love Love' is just about trying to spread as much love as you can, but that it starts with you standing up for and loving yourself," frontman Jim James told Grammy.com about one of the pivotal songs on the new album. "I want to try and spread as much positivity as I or we can, which obviously isn't always easy. I tend to write a lot about feeling lost or sad or like I don't fit in. But I also want to weave messages of hope or positivity in there which I hope could maybe get through to someone else who may be feeling lost or sad and let them know there is a way out of the sadness…that things can and do change."
"We just kind of went in with no pressure on ourselves," continued James, explaining why the quintet needed to nurture their own bond. "And no goal, really, other than to have fun and just try things. Also, it was just the five of us together, which was really special, too. It just enabled us to kind of focus on our friendship and the energy between us in this really special way that kind of just removed all the pressure."
Highlights:
"Complex," "Least Expected," "Love Love Love," "Lucky To Be Alive," "Regularly Scheduled Programming" 
Why You Will Dig My Morning Jacket:
My Morning Jacket is packed with everything fans look for in a My Morning Jacket album: Fully-developed, rich, anthemic rock anchored in American roots and adorned with dense layers of opulent psychedelic guitars, soaring vocals, and complex, progressive melodies. Everything ultimately sounds as if it's being played from the edge of a mountain cliff, looking down to a distant valley below.
Digging into the album, you'll find gems like "Regularly Scheduled Programming," an earnest plea for society to get back to reality after getting lost in a manufactured way of thinking ("Programming to drown out how we feel/Fresh fiction, rewritin' how we think/Screen time addiction, replacin' real life and love"). The swaggering "Complex" injects a dose of Seventies riff-rock into the album while "Penny For Your Thoughts" is another guitar-driven rocker influenced by blasts from the past. Things get groovy on "Love Love Love," an uplifting song that takes off on sheets of James's blistering guitar, and "Least Expected" is fueled by a smooth electric piano refrain. My Morning Jacket takes a playful turn on the positive synth-pop of "Lucky To Be Alive." Like the best My Morning Jacket tunes, the song erupts into a dense frenzy.
As expected, there are MMJ epics on the album, including "In Color," all about the need for  diversity, and the dreamy "The Devil's In The Details," which clocks in around nine minutes. Both tracks reflect the band's knack for taking time to allow songs to breathe and reveal themselves naturally.
Recommended If You Like:
Band Of Horses, Fleet Foxes, Heartless Bastards,  Lord Huron, Wilco
FYI:
- The sessions for My Morning Jacket took place in November 2019 and February 2020 in Los Angeles and were conducted in seclusion with Jim James producing and engineering. The band preferred to work in this manner because they felt that the presence of anyone outside their quintet would alter their vibe.
- My Morning Jacket have been together since 1998, forming in Louisville, Kentucky. James and bassist Tom Blankenship are the only two members remaining from the original lineup. The current band is James, Blankenship, drummer Patrick Hallahan,  keyboardist Bo Koster, and guitarist Carl Broemel.