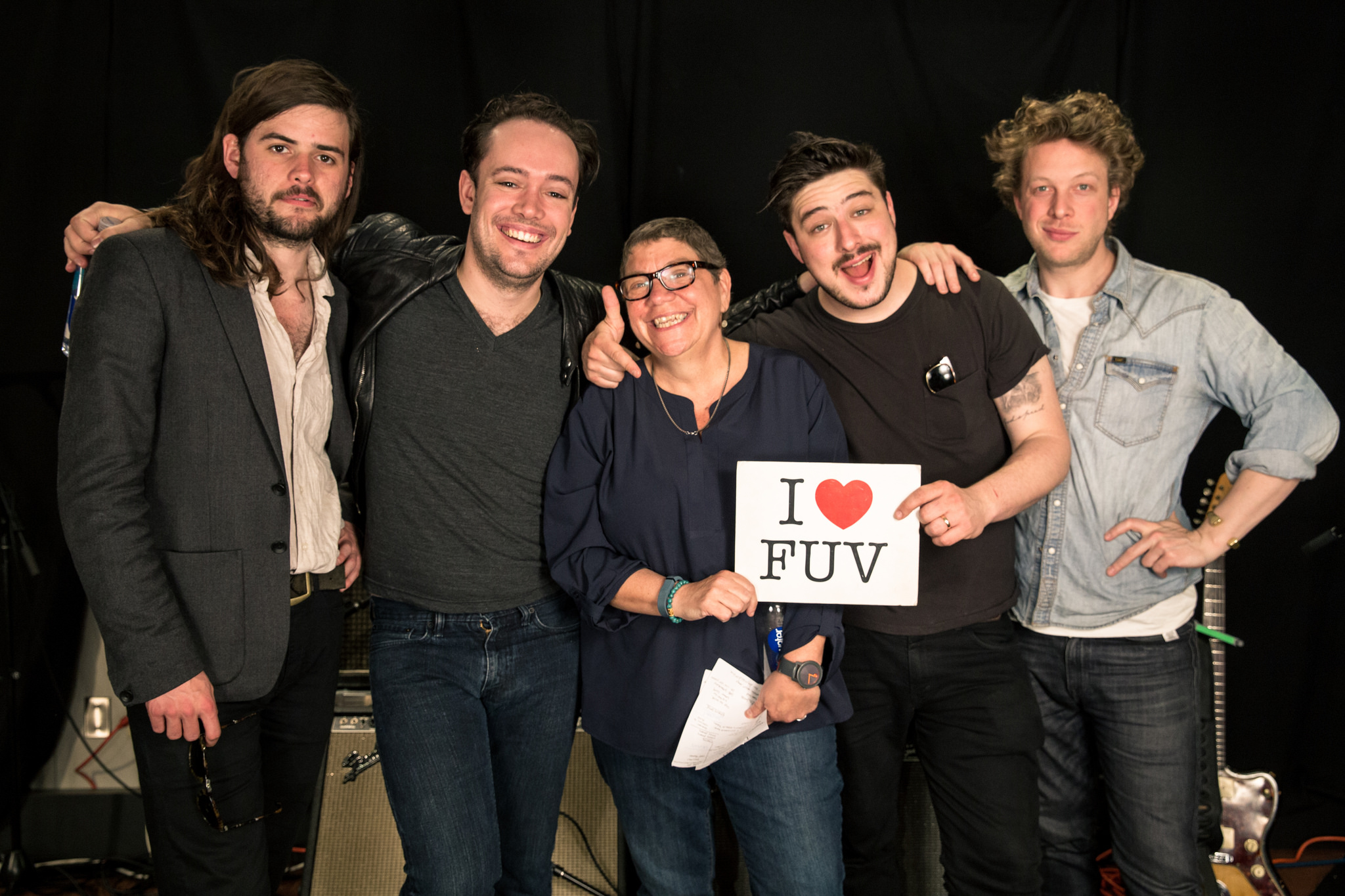 Mumford & Sons return to WFUV to debut songs from the new album Wilder Mind. The instrumental palette has expanded with a few new players, but the authentic passion of the foursome remains at the core. 
Songwriting became more of a collaborative process with this album and it is clear there was much experimentation in the studio. But we all love Mumford & Sons in live performance and these new songs will shine there for sure! And New York City looms large in these new tunes with at least three songs directly referencing New York City.
It's interesting to me that this UK band, which was always so influenced by American roots music, seem to finally be showing their English roots—Wilder Mind sounds more Radiohead than The Band.
[recorded: 5/4/15]