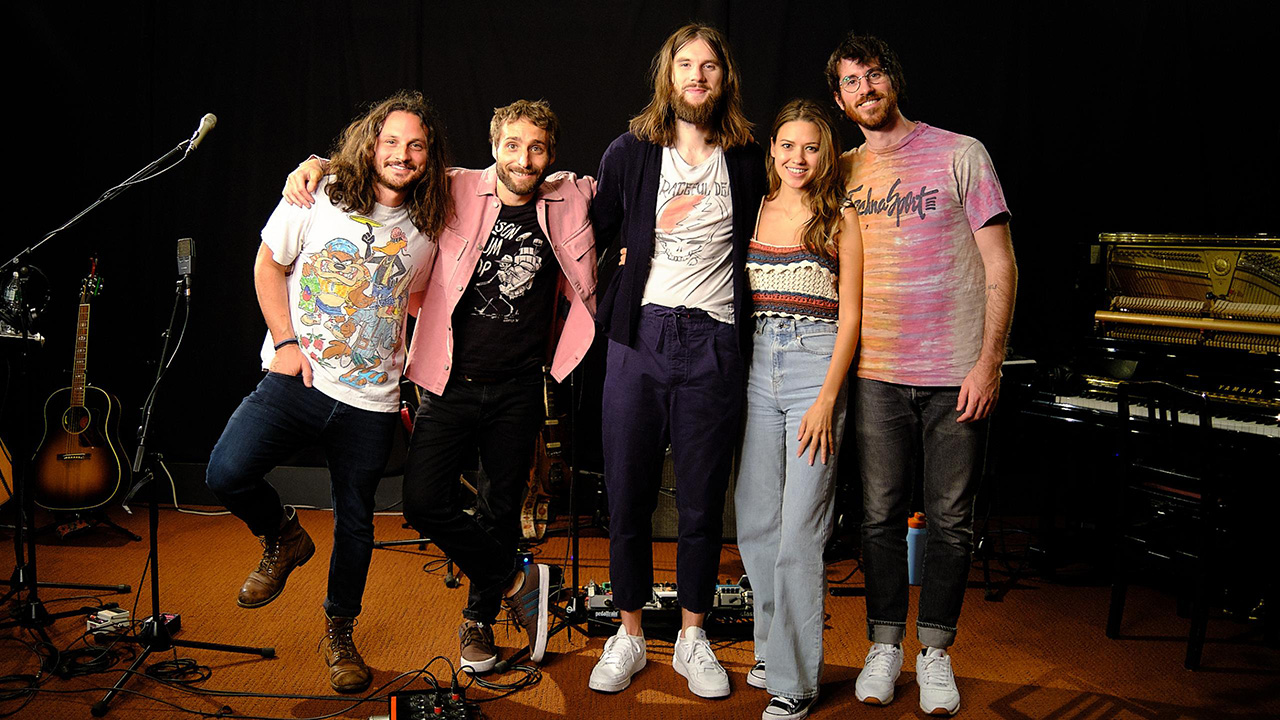 Pals since high school in Philadelphia, Mt. Joy singer Matt Quinn (who played acoustic guitar in this FUV Live session) and guitarist Sam Cooper (who played electric) have a trust and rapport that's easy to see and hear. Sam went to New York Univeristy and he and Matt have been playing shows in the city together since those days. And what a journey, from open mics to the Bowery Ballroom release party for their new album, Orange Blood, and a pair of shows at The Rooftop at Pier 17.
Quinn and Cooper moved to Los Angeles about six years ago and that's where they put their band together: drummer Sotiris Eliopoulos, bassist Michael Byrnes, and Jackie Miclau on keys (including our Studio A piano). The full band was on hand to perform three songs from Orange Blood, the title of which refers to the life force of the sun in the Southern California desert —  many of the new songs had their genesis at Joshua Tree National Park.
In this FUV Live session, Quinn and Cooper spoke with me about their experience in the desert, their move back to Philadelphia, and listening to early Bob Dylan. They also played three songs live: "Lemon Tree," "Evergreen," and "Bathroom Light."
[Recorded: 6/14/22; Engineers: Jim O'Hara, Meghana Goli, Aine Mullaly; Producer: Sarah Wardrop]