Momma: Rockwood Music Hall 2022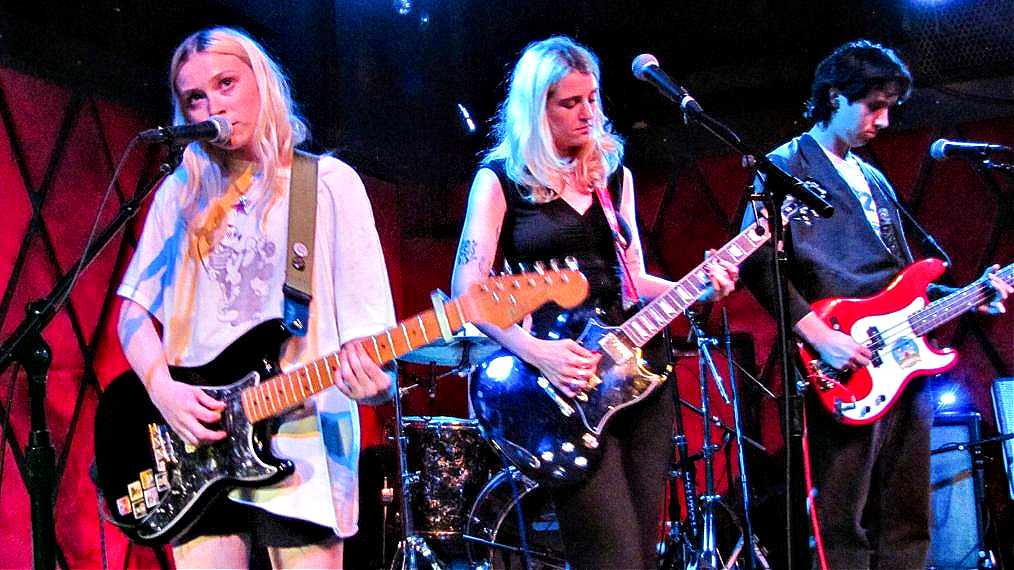 I've been saying this for months now: If you like unforgettable riffs and real hooks, you'll love Momma. Gold Soundz-era Pavement, elements of Sonic Youth, The Breeders, Veruca Salt and Smashing Pumpkins all shine through in their music. While there's an obvious nod to the past, they are clearly focused on the here and now.
Momma's new album, Household Name, is one of my favorites of the year, showcasing everything there is to love about their sound and songwriting. Needless to say, I was really looking forward to seeing the band live in a recent FUV Live show at Rockwood Music Hall for our Marquee members.
Those riffs were in full force and the band's playful energy only added to the fun, which included a spirited debate about Grease versus Grease 2 between band members Etta Friedman and Allegra Weingarten. While we (sadly) didn't get a cover of "Cool Rider," the band did play a bunch of the new album including "Speeding 72," "Medicine" and show closer, "Rockstar." As for the outlook for Momma's future success, here's hoping that last song proves fortuitous.
Setlist:
Rip Off
Speeding 72
Medicine
Biohazard
Lucky
Tall Home
Motorbike
Derby
Double Dare
Rockstar
[Recorded: 7/14/22; Engineers: Hear No Evil, Jim O'Hara, Allen Wang; Producer: Sarah Wardrop]