Minor League Baseball and Major League Bruce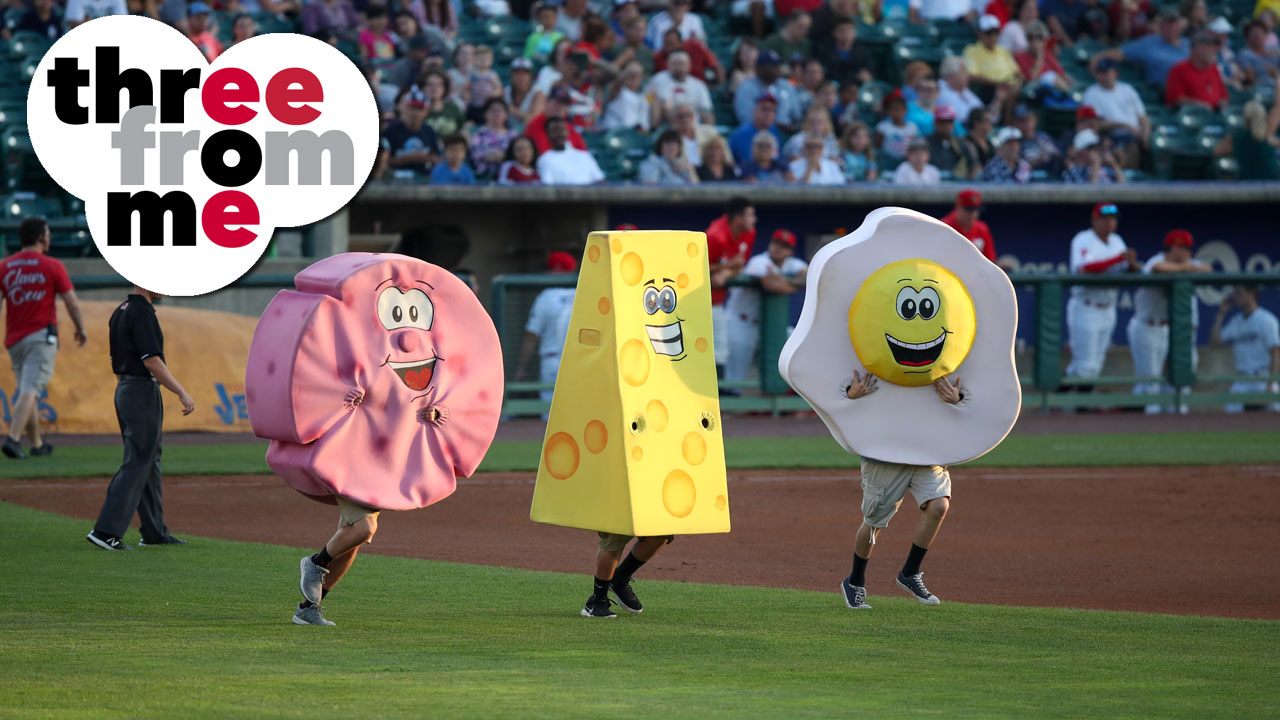 In this weekly WFUV feature, our staffers pick a trio of their current personal faves that we think you might want to check out too. FUV's Russ Borris, music director and host of "The Alternate Side" on Friday nights at 9, looks to his home state of New Jersey for his three choices.
Western Stars
I really can't get enough of the beautiful new record from Bruce Springsteen. It has long been my belief that soft-and-ballad Bruce is the best Bruce. (Sorry, purists, but it's Nebraska over Born to Run for me.) The cinematic scope of this album just really hits a sweet spot, and I think "Hello Sunshine" and the title track are some of his best work in years. If Bruce decided to stay with this motif for a while, I'd be all good with that.
Confections of a Rock Star
When it comes to vices, I'm pretty tame, but I am a big chocolate chip cookie junkie. There's an amazing place is Asbury Park called Confections of a Rock Star run by Kimmee Masi, who had been a drummer in the local music scene in Jersey for some time. Many of the cupcakes and cookies have rock 'n' roll inspired names, so the next time you're headed down to the Pony, make a stop on Cookman Ave. and grab an oREO Speedwagon, Haulin Oats or Don't Go Bacon My Heart. Pro tip: you can't go wrong with my personal favorite, the Vintage '77, which is a triple chocolate chip cookie.
Pork Roll Always Wins
I'm a huge baseball fan, so I try to catch some minor league ball whenever possible. The closest stadium to me is First Energy Park, the home of the Lakewood Blueclaws, a single A affiliate of the Philadelphia Phillies (who are a mortal enemy of my beloved Mets, but alas…). Minor league baseball does it right with a bunch of fun promotions and family friendly fun, but for my money, nothing can surpass the thrill of the Pork Roll, Egg and Cheese race. Trust me when I say, you must see this at least once in your life. And also know that pork roll — in this race and in life — always wins.