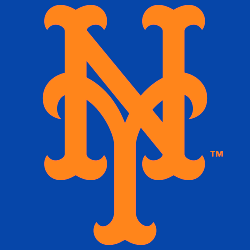 Last week, I began by writing about the recent snowstorm. But if you had to ask me to prove it, I couldn't -- all the snow is gone! President's Day weekend brought us our first taste of springtime weather...baseball weather.
Here's this week's Mets Memo:
1.    Walk the Line, I Walk the Line: reports came out throughout the week that the Mets were making progress on a contract extension with second baseman Neil Walker, somewhere in the ballpark of $40 million over three years. But then, just as quick as they came, they went away -- some even going as far to say that discussions between the two sides are "dead." Supposedly, this was due to differences over how to restructure Walker's current one-year deal, valued at $17.2 million. Come on, this screams splitting hairs. I love Neil Walker. In the absence of David Wright for much of last season, he stepped up as the leader of the locker room (at least for the American players; Asdrubal Cabrera probably played that role for the Latin American guys). Walker had a .282/.347/.476 slash line last year, and I expect him only to get better. He seems to be finding a second wind of sorts in his career, playing without back pain for the first time in years and bringing something better than Daniel Murphy-level defense to the infield.
2.    Nothing Else Matters: An article in the Daily News on Tuesday was entitled "Why the 2nd Annual Cespedes Car Show Shouldn't Matter to Mets." In it, Kristie Ackert writes about Cespedes' new responsibilities that come with his new, blockbuster contract and how those who might be put off by his showmanship should keep in mind that Cespedes has been working harder than ever this off-season and is a showman by nature. I'm not sure who exactly Ackert is arguing against here. Haven't really seen or heard anyone complaining about La Potencia' s affinity for custom-made cars. I agree wholeheartedly with Ackert here, but I feel like she's preaching to the choir a bit.
3.     Money for Something and Fandom for Free: Sandy Alderson told reporters last week that there's a chance the Mets payroll, sitting right now a hair under $150 million, could very well go up before season's end. The Mets payroll ranks 12th in the Majors just behind the Angels, and it seems that this front office has gone from being thrifty to more generous with money. This is a huge change of tune for the Mets organization, who recently as 2014 had the payroll at just under $85 million. If greed is good then the Mets are on the right path: the only way to get ticket/concession sales up is to field a better team, which means spending more money.
4.    The Kid: Last Thursday marked the five-year anniversary of the passing of Gary Carter, Hall of Fame catcher and fan-favorite of the 1986 Mets World Series team. Although I wasn't alive to witness the magic of '86 first hand, I know from listening to older friends and relatives that Carter was what David Wright is to my generation of Met fans. Lovable off the field and excellent on it, I have a hunch Carter would've been my favorite Met had I been alive in 1986. If one needs a testament to how beloved Carter was/is by Mets fans, look no further than the 30th Anniversary tribute to Carter and the rest of that '86 team last year. Lots of onions being cut in here, I don't know why...
That's it for this week!
Cheers,
-Dan Bradley
AND here's this weeks Mets social media post of the week.