Margo Price: Rockwood Music Hall 2023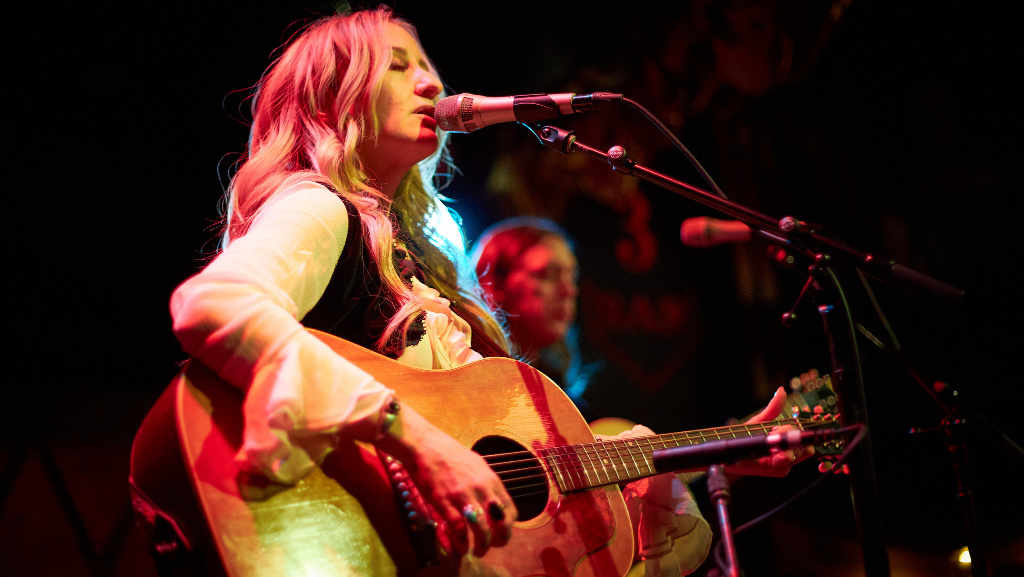 The first time I saw Margo Price live, I was floored by her rock and roll spirit and Americana heart. There's an honesty and authenticity to her songwriting, and her live show is filled with stories told with wit and grit.
Needless to say, I was very much looking forward to her sharing a sneak preview of some of the songs on her new album, Strays, for WFUV Marquee Members, recorded in the fall of 2022.  The album was released on January 13, 2023.
She played as part of a duo, joined by her husband, the songwriter Jeremy Ivey. Margo more than lived up to the high expectations I had for the show. There were great performances of the new material, a timely and thoughtful reading of a passage from her recent memoir, Maybe We'll Make It, and an absolute killer rendition of a Janis Joplin favorite for the encore.
This is a must-listen concert!
Setlist:
Hands of Time
Change of Heart
Don't Say It
All American Made
Radio
County Road
Closer I Get
Lydia
Been To The Mountain
Mercedes Benz
[Recorded: 11/08/22; Engineers: Hear No Evil and Jim O'Hara; Producers: Russ Borris and Alisa Ali]