Man Man - FUV Live - 2013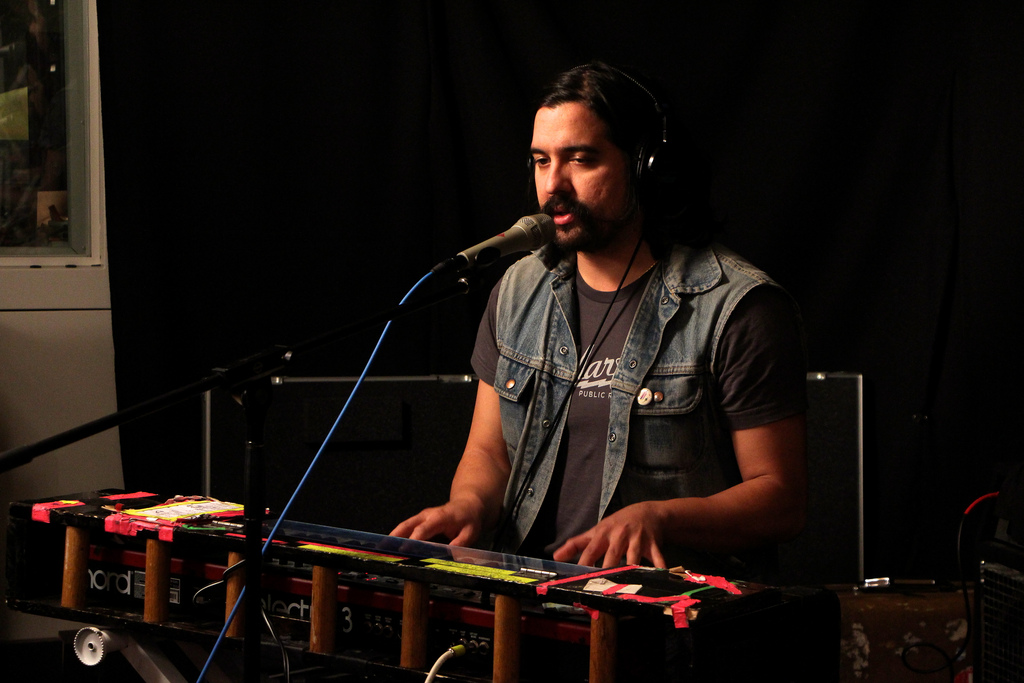 The Philly based band Man Man is probably best described as "experimental," since over the course of their career they have dabbled in so many different styles — everything from carnival music to gypsy punk. But on their latest release, On Oni Pond, the band has recorded a melodic pop record. Of course, as always, there's a hint of weirdness in there, and we wouldn't have it any other way.
During this session I talked with Ryan Kattner, AKA Honus Honus, about the making of the new album. The band also treated us to some great live performances in Studio A.
[recorded: 10/22/13]