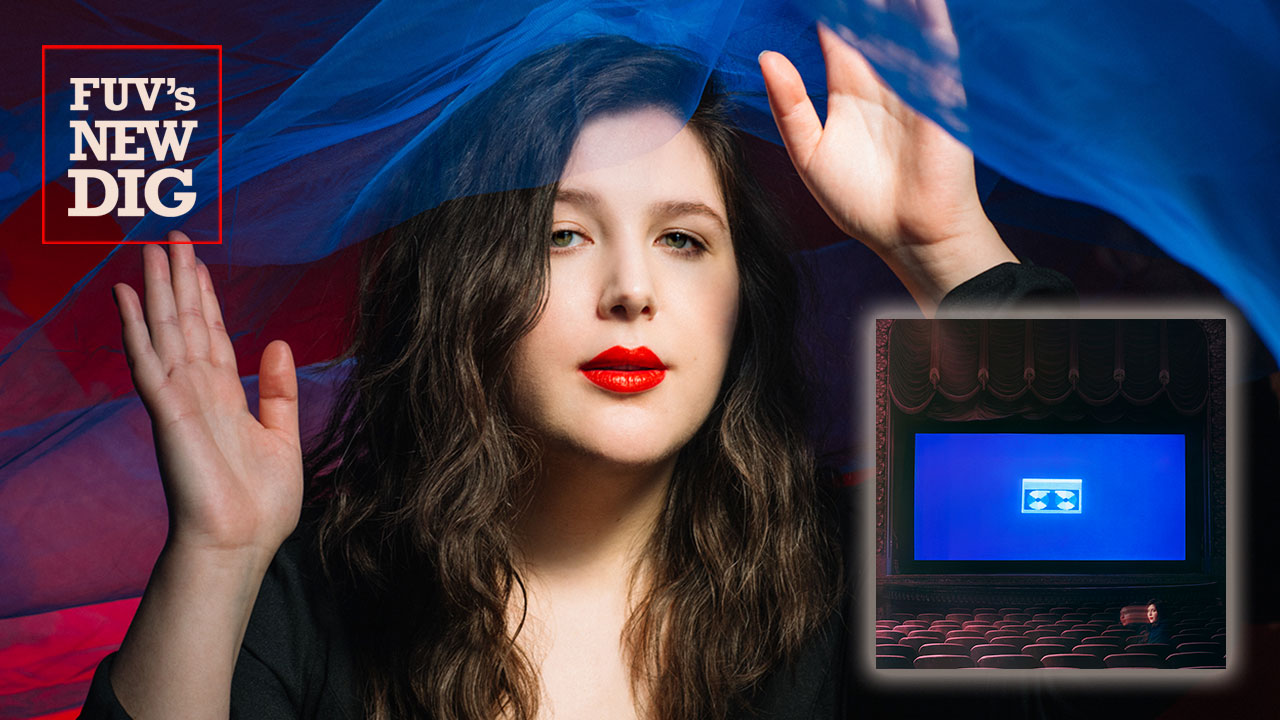 Lucy Dacus
Home Video
Matador
Why This Album Matters:
Indie rocker Lucy Dacus takes a look back at her coming-of-age years on her third solo album, Home Video. The Richmond-born, Philadelphia-based Dacus has released an album that plays like a collection of personal diary entries, but with good reason: The songs draw on Dacus's many journals, some that date back to when she was a child. As a result, Dacus is able to tap into singular experiences involving friendships, intimate relationships, sex, and religion.
In Her Own Words:
"I've always thought it's the end of a story to write a song; it's like the credits rolling," Dacus explained to NPR's "All Things Considered." "But I recently realized that's just the middle of understanding, and I feel like more of my life just feels like the middle. I've just been sitting with this feeling that there's no such thing as closure."
"I feel like whenever you're at your safest, that's when the flood comes," she told host Alisa Ali in a new "Marquee Live at Home" session. "I feel like it's actually like, signs of a blessing that I was being triggered so much, 'cause I finally had space to look at stuff that I didn't process when it was happening — like when I was younger. So um, I think I'm doing well, and in that way, I'm able to do a little worse."
Highlights:
"Brando," "First Time," "Going Going Gone," "Hot & Heavy," "Thumbs"
Why You Will Dig Home Video:
It's Dacus's reflections as a child and teenager that make Home Video an enlightening journey of self-realization, heightened by Dacus' openness. On the epic album finale, "Triple Dog Dare," Dacus reflects on a queer love affair made problematic since it conflicts with the teachings of her church. Religion again plays a role in "VBS," which stands for Vacation Bible School, where Dacus spent summers as a child. The lyrics of "Christine" paint more relationship issues — losing the attention of a friend to another.  She also offers a bit of fictional storytelling in "Thumbs," which imagines the murder of a friend's abusive father. It's an older song in Dacus' repertoire that was part of her 2019 live shows and now finds a home on Home Video.
Dacus's voice is gentle and buoyant. It effortlessly adapts to her varied melodies and tempos, from straight-ahead rocker like "Hot & Heavy" or the frenetic "First Time" to ethereal ballads like "Christine" and the chilling "Thumbs." For some aural sweetening, Dacus alters her voice with Auto-Tune on "Partner In Crime."
Recommended If You Like:
Julien Baker, Phoebe Bridgers, Bruce Springsteen,  Jade Bird, Conor Oberst and Bright Eyes, Mitski, Angel Olsen 
FYI:
- Dacus's prior albums are 2016's No Burden and 2018's Historian, as well as her 2019 EP.
- She is also in the band boygenius with Phoebe Bridgers and Julien Baker. The trio released one self-titled EP in 2018. Fans of boygenius will be happy to hear that Bridgers and Baker appear on "Please Stay." Also contributing some backing vocals is Mitski.
- Lucy's album also includes two former high school classmates: Jacob Blizard on guitar and audio engineer Collin Pastore.
Listen to a new "Marquee Live at Home" session with Lucy Dacus, hosted by Alisa Ali, on Tuesday, August 24, at 1 p.m., also streaming online and available on demand.