Lucinda Williams - FUV Live at Clearwater - 2014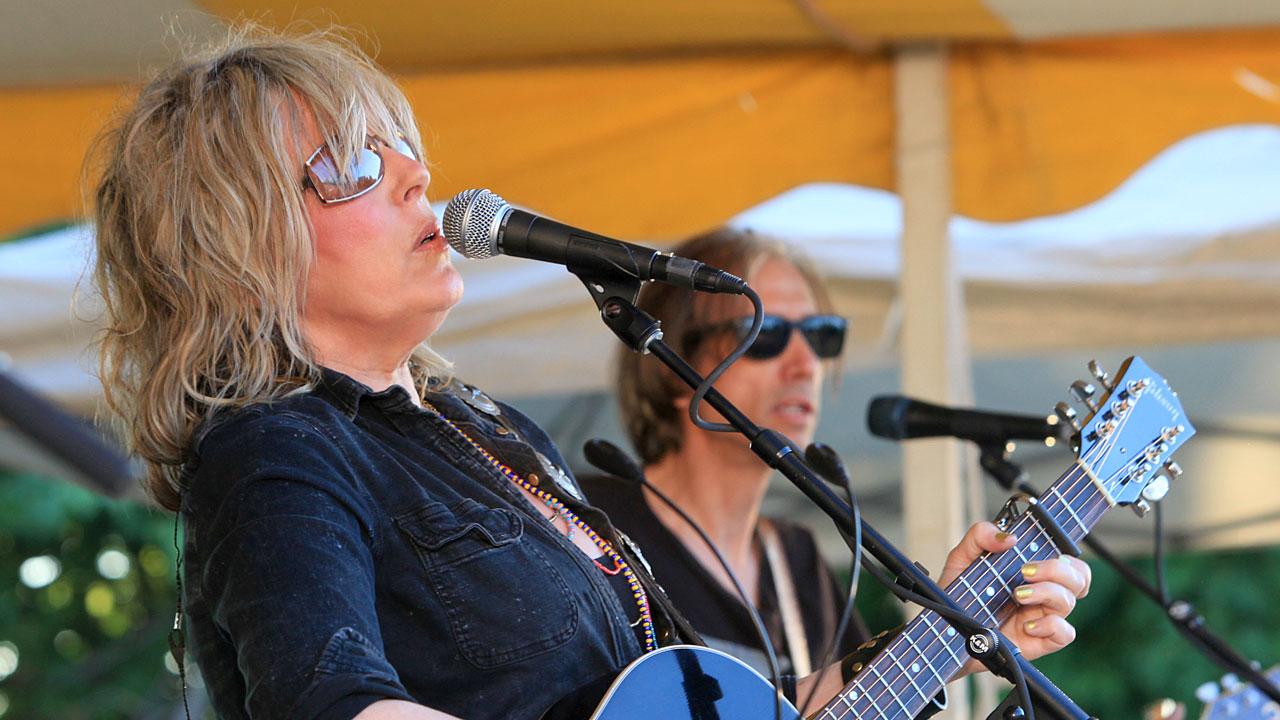 Americana's pre-eminent songwriter has fused country, rock and roots sounds into a career of beloved, Grammy-winning music. The badass poet of Lake Charles, Louisiana has appeared all over the world, and we were lucky to catch Lucinda Williams in the relatively intimate Clearwater world.

Lucinda brought her 4-piece band to Clearwater for a headlining set that was a fan's dream performance.  With classics from Car Wheels on A Gravel Road alongside more recent gems like "Blessed" and "Honeybee," this was a "Joy"-filled set list. Lucinda even debuted a brand new song, "Protection," which will be part of a new album out this fall. It really was special to see Lucinda outdoors, in the daylight, in front of a thrilled audience. At one point she declared to the crowd, "This is good for my soul!"

Her songs are so meaningful to so many of us — I found it especially cool to see so many young fans singing along, believing every word. What a treat it was to be there as the sun set on the Hudson and a great Clearwater Festival came to a close.
Funding for WFUV's ongoing coverage of live concerts and festivals comes from The Agnes Varis Trust, supporting affordable access to the arts, education and healthcare.



More from the FUV Vault:
• Lucinda Williams at Holiday Cheer for WFUV - Live Concert - 2012
• Lucinda Williams - Backstage Mini-Interview at Holiday Cheer for WFUV
• Lucinda Williams - Studio A Session, 2007