The Lone Bellow - Live Concert - 2013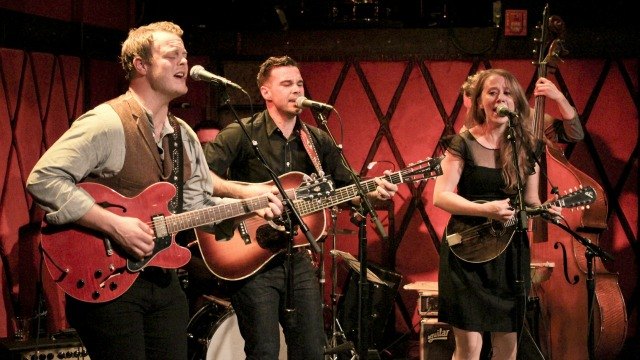 A lot is about to change and quickly for this trio of Southerners who now call Brooklyn home: The Lone Bellow has yet to perform outside of New York, but their debut album is already charting on iTunes. They just quit their day jobs this week so they'll be able to go on tour. You'll see in this performance why they're bound to connect with new fans on the road. Zach Williams, Kanene Pipkin and Brian Elmquist are natural, passionate live performers who play and sing in close harmony with startling confidence.
Their debut album, The Lone Bellow, was recorded at Rockwood Music Hall, closing the place for three days and nights. This FUV Live show took place on the same stage, which might explain just a little of the magic.
Funding for WFUV's ongoing coverage of live concerts and festivals comes from The Agnes Varis Trust, supporting affordable access to the arts, education and healthcare.