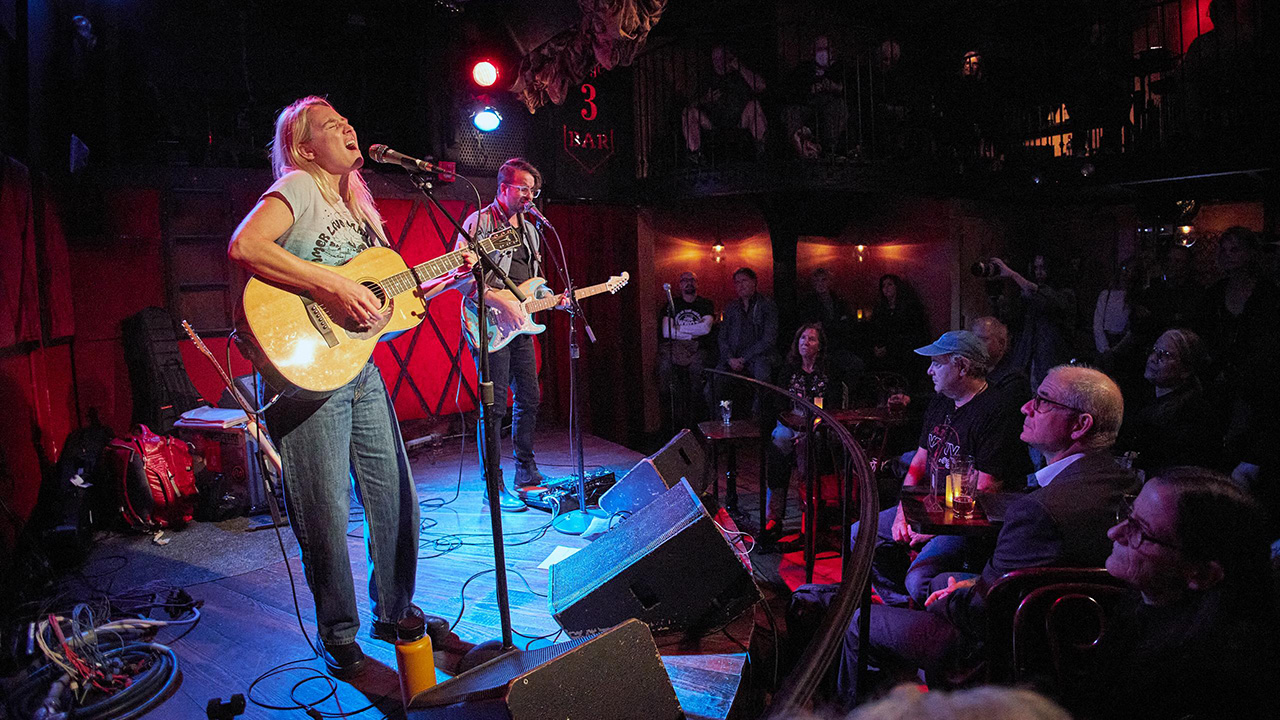 During this FUV Live concert, FUV celebrated Lissie's return to New York and the release of the new album, Carving Canyons, which is her fifth.
Lissie took advantage of Rockwood Music Hall's proximity to Katz's Delicatessen by enjoying a feast there before serving up a set at the venue. She sang and played acoustic guitar, accompanied by Peter Sieve on electric guitar. Sieve has roots in Minneapolis, which has become a hub for Lissie since she moved to an Iowa farm in 2015.
A Rock Island, Illinois native, Lissie featured songs from Carving Canyons, an album that adds a powerful chapter to the body of recorded work she began 12 years ago. She peppered her set with a few older faves to complement the new material, including "Don't You Give Up On Me" from 2016's My Wild West — which featured a crowd-pleasing bit of Kate Bush's "Running Up That Hill."
Lissie capped her set with "Everywhere I Go" from her debut album, Catching a Tiger, that is now available in a beautiful 10th anniversary vinyl edition. It was a grand way to spend this November 1 — the Day of the Dead.
Setlist:
Unravel
Flowers
Don't You Give Up On Me/Running Up That Hill
Sad
Chasing The Sun
Lonesome Wine
Carving Canyons
Night Moves
Everywhere I Go
[Recorded: 11/1/22; Engineers: Hear No Evil, Jim O'Hara; Producers: Eric Gottlieb, Sarah Wardrop]
Photos by Gus Philippas on the WFUV Flickr stream