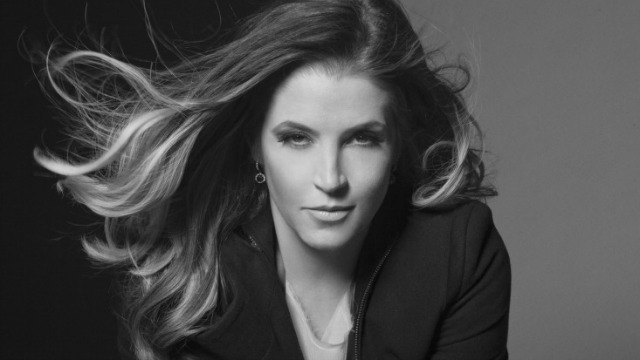 [Ed. Note: Lisa Marie Presley, the only child of Elvis Presley and Priscilla Presley, died on January 12, 2023 following a medical emergency. She was only 54. In 2012, Presley visited Studio A for a session with Rita Houston following the release of a third album, Storm & Grace.]
As the daughter of "The King of Rock" and the ex-wife of "The King of Pop," Lisa Marie Presley knows that when your normal is not so normal, it can make for some interesting results later on.
She's taken the last seven years to discover her own realm of style and expression as a songwriter, and it's evident on her new album, Storm & Grace, which was produced by T Bone Burnett.
Lisa Marie recently brought her band by FUV to share some of the new tunes, and she also spoke with me about her path to the new album. 
[recorded: 06/12/12]