Life in the Minors: New York Mets #19 prospect JT Schwartz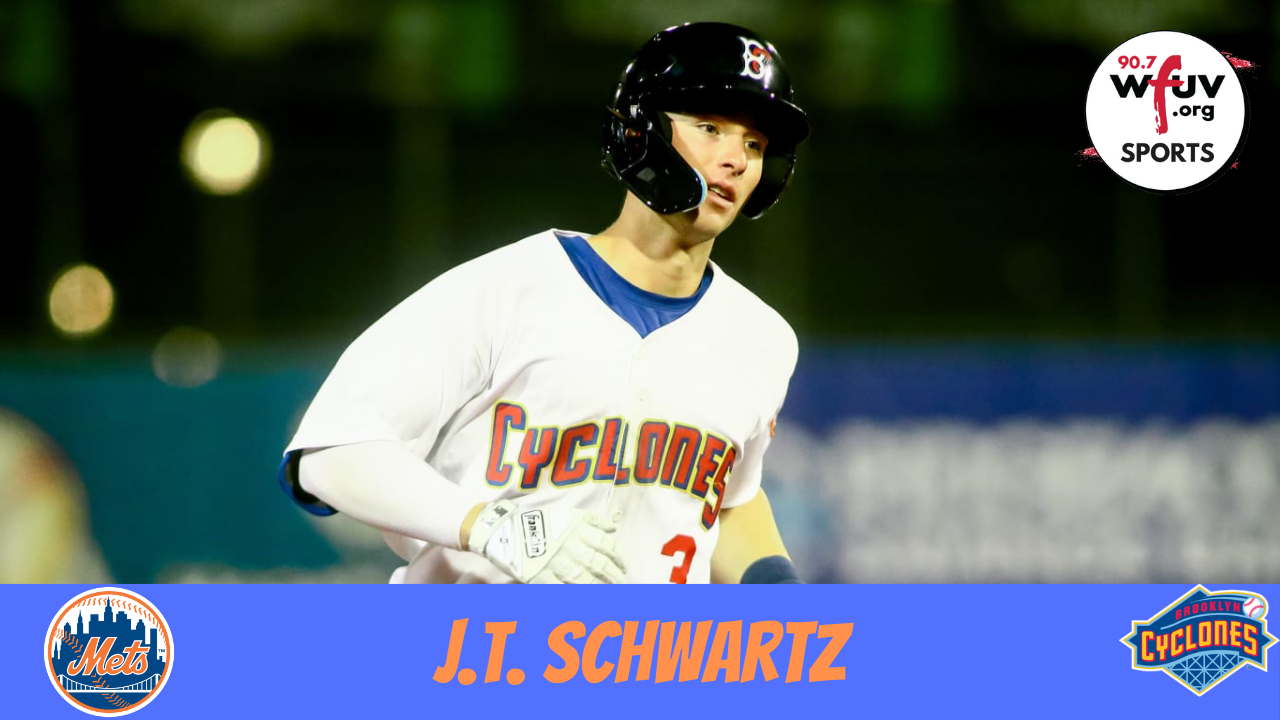 In this edition of Life in the Minors, Anthony Bartiromo takes a look at the Mets' #19 ranked prospect, JT Schwartz, starting from his high school and UCLA days to today. Anthony also looks into a swing change Schwartz has developed and how he has found what's right for him.
For more coverage of the Brooklyn Cyclones stay locked into the WFUV Sports Youtube page or our website wfuvsports.org all season long. 
FOLLOW US:
Twitter: @wfuvsports
Instagram: @wfuv_sports
Facebook: WFUV Sports
Listen above or watch on Youtube.