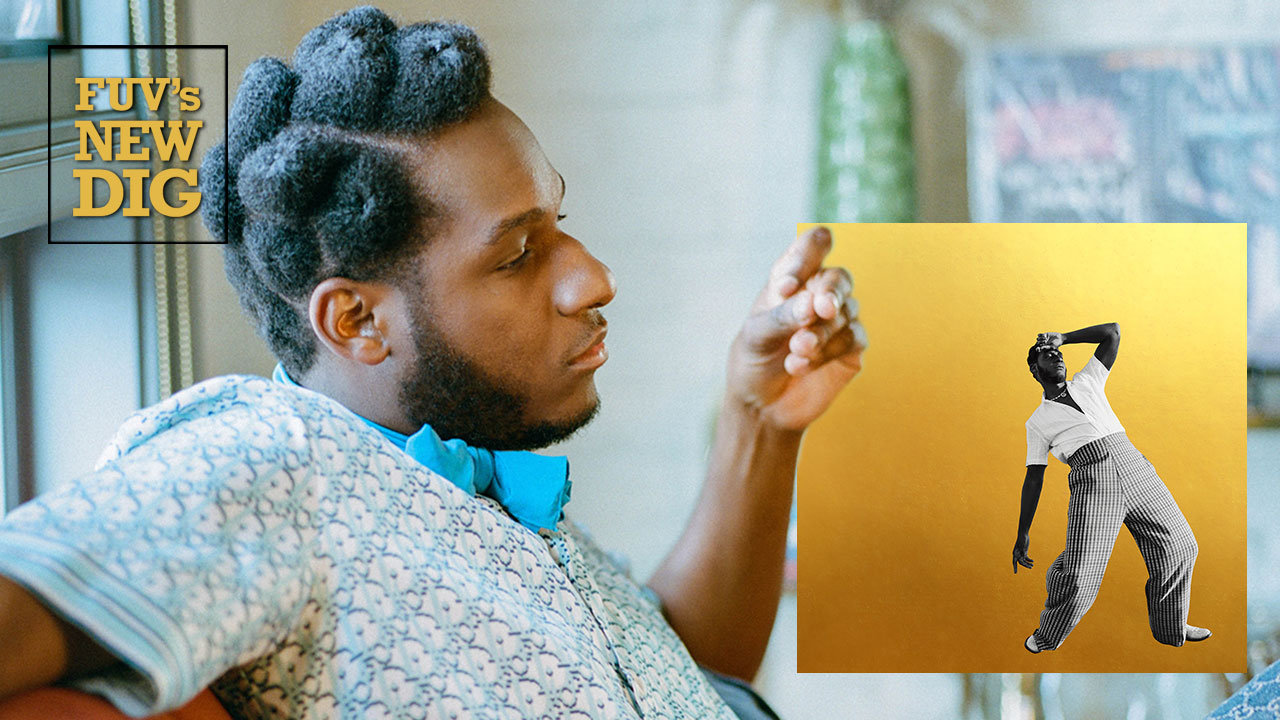 Leon Bridges
Gold-Diggers Sound
Columbia Records
Why This Album Matters:
Gold-Diggers Sound is the third album from Fort Worth's Leon Bridges. The Texan's debut, 2015's Coming Home, was a showcase for his smooth, emotive voice and his intuitive feel for classic soul music of the '60s and '70s, while 2018's Good Thing showed a man and a musician curious to reach beyond his early influences. On Gold-Diggers Sound, Bridges expands his musical spectrum, an easy thing to do when you're working with folks like producers Ricky Reed and Nate Mercereau, pianist and composer Robert Glasper, and multi-instrumentalist Terrace Martin, as Bridges does on this album. Bridges and Glasper's subdued and jazzy "Born Again" is a real highlight, as is the moody and atmospheric "Motorbike." 
In His Own Words:
Bridges says that "Sweeter," first released in June 2020, came together in the wake of George Floyd's murder. "I had been sitting on those lyrics; I just didn't know the right outfit to put them in," Bridges tells W Magazine. "Throughout my career, I've been scrutinized for not being political enough. And I always just wanted the right time to do it, and the right way to say it. The crazy thing is, the song was already done, and what really compelled me to release it was George Floyd's death. That really rocked me. I had never shed tears for anyone that I didn't know, and that moment compelled me to put it out into the world."
"Gold-Diggers is this unassuming little compound in East Hollywood, " said Bridges in that same interview. "It's kind of in a gnarly neighborhood, but on the inside, it's a beautiful place. It's like a hotel, a studio, and a dive bar. I wanted a sound that was R&B, but unique to me. We felt the only way to achieve that was to create a fully immersive experience, so I essentially lived at this place, and I think we were able to find that. There's understated jazz, there's more guitar-prominent songs, but it's definitely more of an R&B-centric album."
Highlights:
"Born Again" (with Robert Glasper), "Steam," "Don't Worry" (with Atia "Ink" Boggs), "Motorbike," and "Sweeter" (with Terrace Martin)
Why You Will Dig Gold-Diggers Sound:
Put together, the songs on Gold-Diggers Sound capture an artist coming into his own — in music and in life — but Bridges knows that growth never stops. He relishes expressing his opinions, sharing beliefs, dipping back to the impact of his forebears, and kicking back to explore the essence of his own music. The vibe is often mellow and groovy, punctuated with restrained horns and dashes of acoustic guitar ("Magnolias") or electric ("Sho Nuff"). "Sweeter," which might be Bridges' most overt political statement to date ("I thought we moved on from the darker days/Did the words of the King disappear in the air like a butterfly?"), resonates as a personal, powerful response to racial injustice.
Recommended If You Like:
Black Pumas, Andra Day, Sam Cooke, Devon Gilfillian, Son Little, Alice Smith, D'Angelo
FYI:
-  Gold-Diggers Sound was inspired by a Los Angeles speakeasy and studio where Bridges spent a considerable amount of time over a period of several years. Late night jam sessions there absorbed the vibe of the room and from there, Bridges' third album began to take shape.