Josh Ritter: The Sheen Center 2019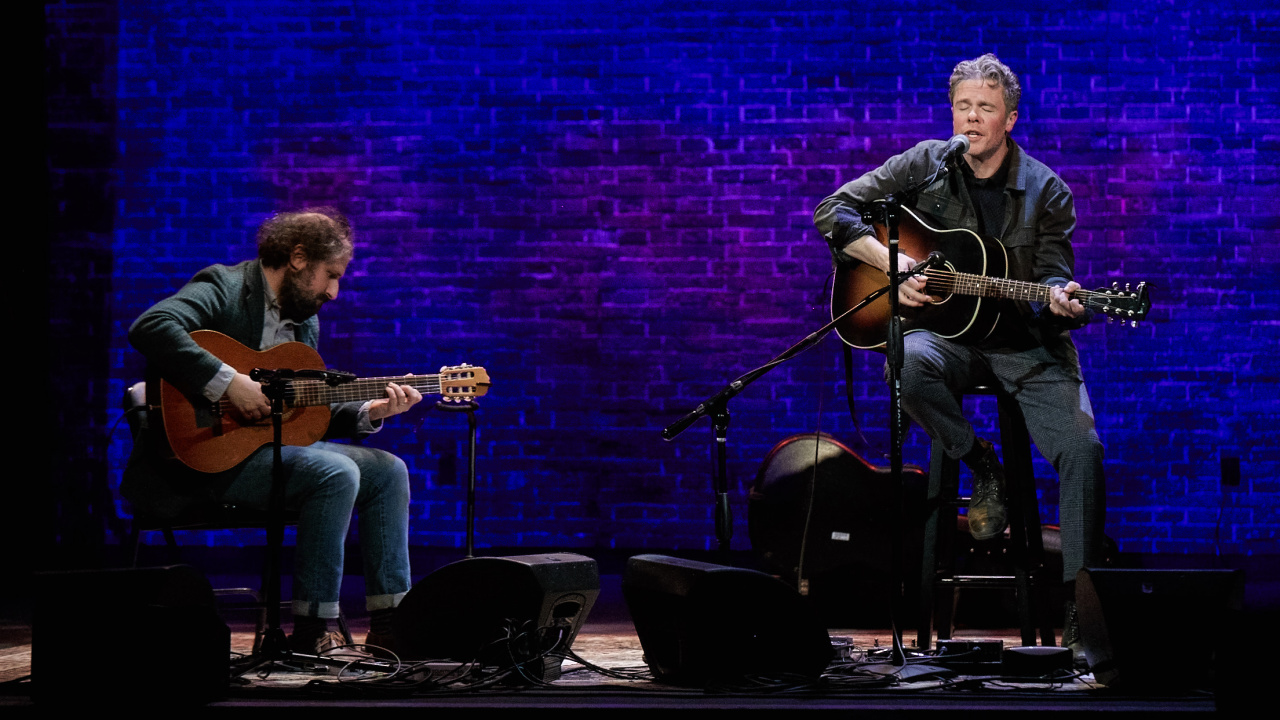 I've seen Josh Ritter in an assortment of venues, but this was the first time in the heart of Greenwich Village at the Sheen Center for Thought and Culture on Bleecker Street. While the Village may no longer represent what it was in the early heyday of singer-songwriters, Ritter certainly does. His songs — ranging from love lost to love found and mixed with subtle social commentary — connected with this audience of WFUV Marquee members on a very personal level in this intimate setting.
His latest album, Fever Breaks, was produced by Jason Isbell, and on it, he's backed by Isbell and his band, the 400 Unit. However at this show, Ritter and his guitar were accompanied by the guitar work of longtime friend and touring partner Josh Kaufman. It was a terrific evening that introduced us to many of the songs on his new album, and he mixed in in some Ritter favorites too.
Setlist:
Thunderbolt's Goodnight
Old Black Magic
On The Water
Monster Ballads
Ground Don't Want Me
Here at the Right Time
I Still Love You (Now and Then)
All Some Kind of Dream
Henrietta, Indiana
Oh Lord
Blazing Highway Home
Losing Battles
[Recorded: 4/2/19; Engineers: Hear No Evil and Jim O'Hara; Producer: Sarah Wardrop]