Josh Ritter - FUV Live at Clearwater - 2014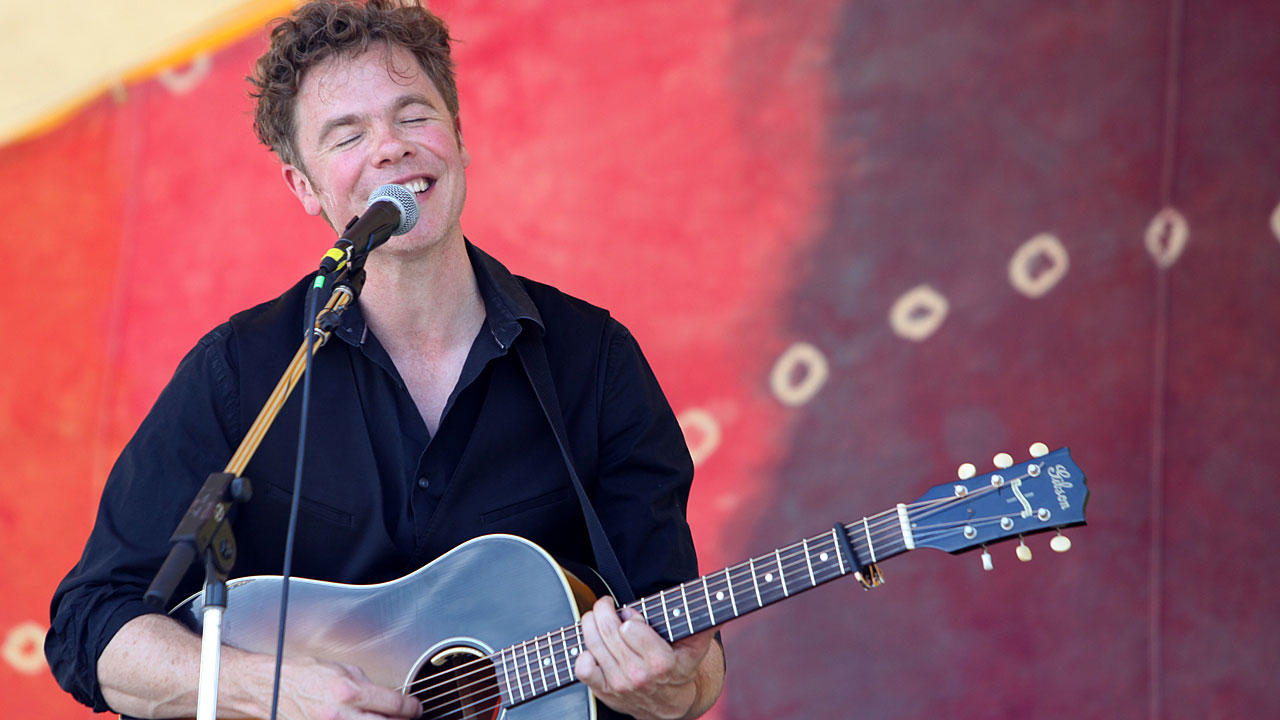 Josh Ritter played his third Clearwater Festival on this beautiful Sunday afternoon — performing old favorites, songs from his most recent release The Beast In its Tracks, and providing a preview of a few new tunes. In keeping with the spirit of the day, honoring Pete and Toshi Seeger, he shared a very personal story of a letter Pete had written to him when Josh was 19. He knew he had a passion for music, but was unsure whether he should pursue it as a career.  Pete's positive response to give it a try was the catalyst, Josh said, that inspired him to "go for it."

Funding for WFUV's ongoing coverage of live concerts and festivals comes from The Agnes Varis Trust, supporting affordable access to the arts, education and healthcare.
More from the FUV Vault:
• Josh Ritter - Studio A Session, 2013
• Josh Ritter - Studio A Session, 2011
• Josh Ritter - Studio A Session, 2010
ª Josh Ritter - Studio A Session, 2007
ª Josh Ritter- Live Concert, 2006
• Josh Ritter - Studio A Session, 2006
• Josh Ritter- Live Concert, 2005
 
Flickr Gallery