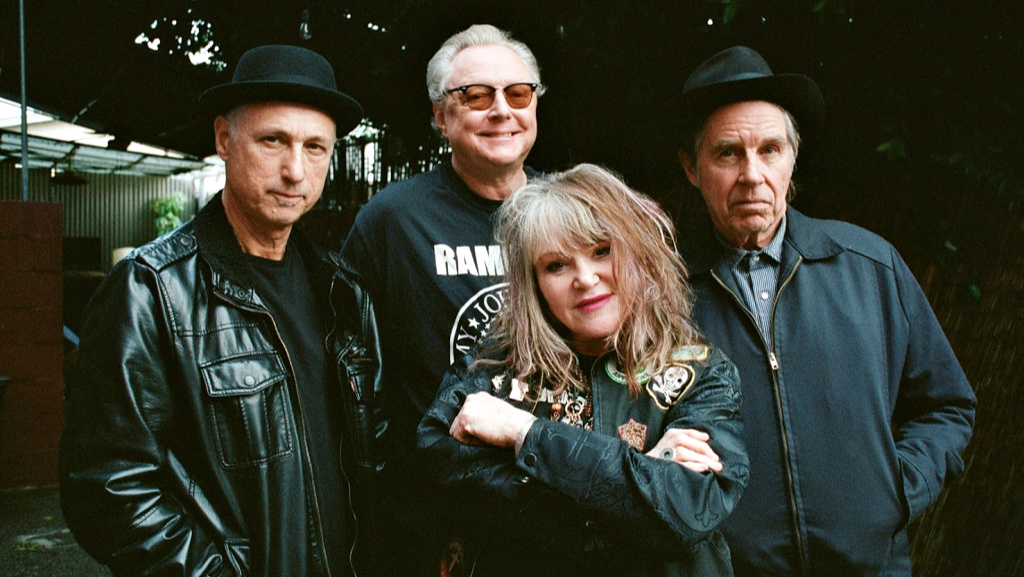 Quarantined Artists is a new FUV feature that includes online Q&As and on-air conversations with musicians dealing with life in Covid-19 lockdown.
ALPHABETLAND is the first new studio album by X in 35 years featuring all four original members (and X's first full venture since 1993's Hey Zeus!) and it compares well with anything previously recorded by the celebrated Los Angeles quartet. Founding member, singer, and bassist John Doe chatted with me about that overdue return and more.
Calling from his homebase in Austin, Texas, Doe talks about the charms of bandmates Exene Cervenka, Billy Zoom, and drummer D.J. Bonebreak and offers insight into ALPHABETLAND's new sub-three-minute stomps.
He also gets into some rare details about spending time in New York before X recorded their debut album, Los Angeles, in 1980. Finally, during these stay-at-home times, Doe looks ahead to a post-pandemic future.
[Aired on 5/18/20]