Jealous of the Birds: Rockwood Music Hall 2019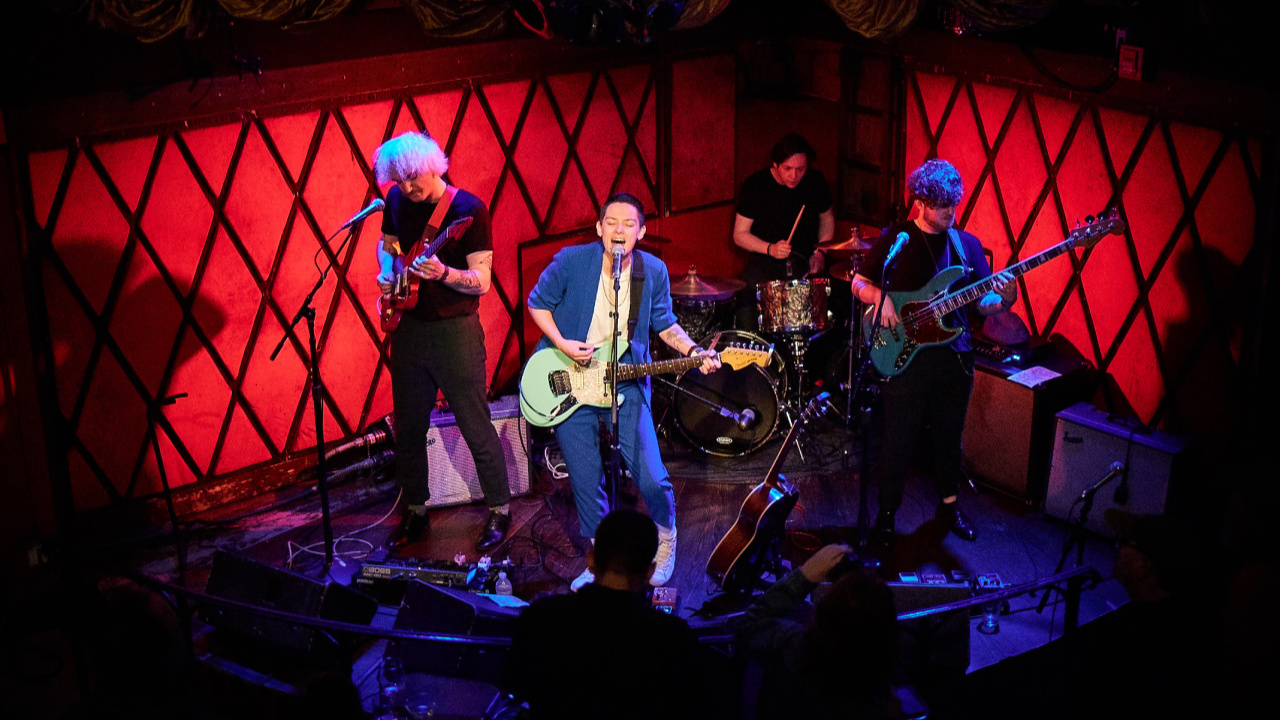 When I first saw Northern Ireland's Naomi Hamilton play live as Jealous of the Birds a few years back in a small church in Austin, Texas, I was immediately impressed by the beauty and poetic feel of her songs. In a fairly short time, she's evolved her sound in a number of ways.
Recently, she brought her band back to the States playing a month-long residency on the East coast, with stops in Philadelphia, Boston and Rockwood Music Hall in New York City, including a show exclusively for WFUV. And what a band it is! For many of the FUV Marquee Members in attendance, it was their first time seeing Jealous of the Birds live and I can't tell you how many people came up to me after the show, singing the band's praises.
Have a listen to Jealous of the Birds' great set and watch killer live versions of "Plastic Skeletons" and new song, "The Grass Begins to Eat Itself."
Setlist:
Powder Junkie
Trouble in Bohemia
Russian Doll
The Grass Begins to Eat Itself
Parma Violets
Marrow
Clementina
Young Neanderthal
Purple Octopus
Ode to Fire
Always Going
Blue Eyes
Plastic Skeletons
[Recorded: 10/8/19; Engineers: Hear No Evil and Jim O'Hara; Producers: Eric Gottlieb and Sarah Wardrop]
Jealous of the Birds appears courtesy of Canvasback Records, a division of Atlantic Recording Corporation.