It Was 50 Years Ago Today - The Beatles Invade America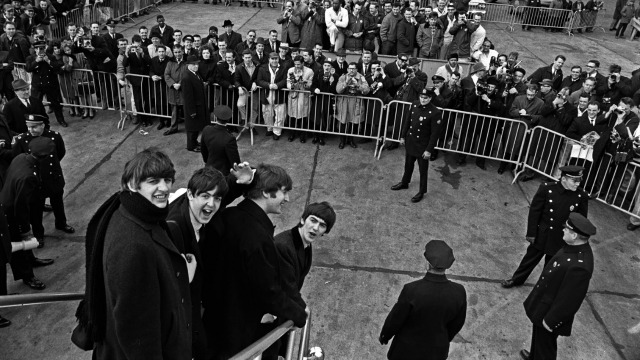 America met the Beatles for the first time on February 7th, 1964, and from that day on, the music world and my life were never quite the same. It Was 50 Years Ago Today – The Beatles Invade America is my personal documentary recounting the events leading up to and following The Beatles' arrival at Kennedy Airport.
Beatlemania erupted that chilly afternoon as they arrived at JFK, and it continued to build momentum as events unfolded over the following week. I was glued to my AM radio following their trip to the Plaza Hotel, their appearances on The Ed Sullivan Show, on-the-air with Murray the K, traveling to Washington, DC and Miami, and performing at Carnegie Hall. There was no way for me to imagine then as a teenager the impact their music would have on me personally and professionally.
Within five years I was on-the-air myself, on the FM side, playing their records and sharing news of their evolution from the Fab 4 to their solo careers. To have my 1974 two-hour live on-air conversation with John Lennon become an important part of their historical record remains one of my greatest thrills.
Their arrival was a story I always wanted to revisit in detail, so in 2004 on the 40th anniversary, I did just that with an award-winning documentary complete with rare broadcast moments and exclusive interviews with newsman Walter Cronkite, filmmaker Albert Maysles, concert promoter Sid Bernstein, radio personality Dan Daniel, John Lennon and others. It also explores how New York radio covered The Beatles' arrival and competed to be the source for all things "Beatles."
Enjoy the 50th anniversary program in the player above.