How Cam Thomas Became the Best Scorer of the '21 Draft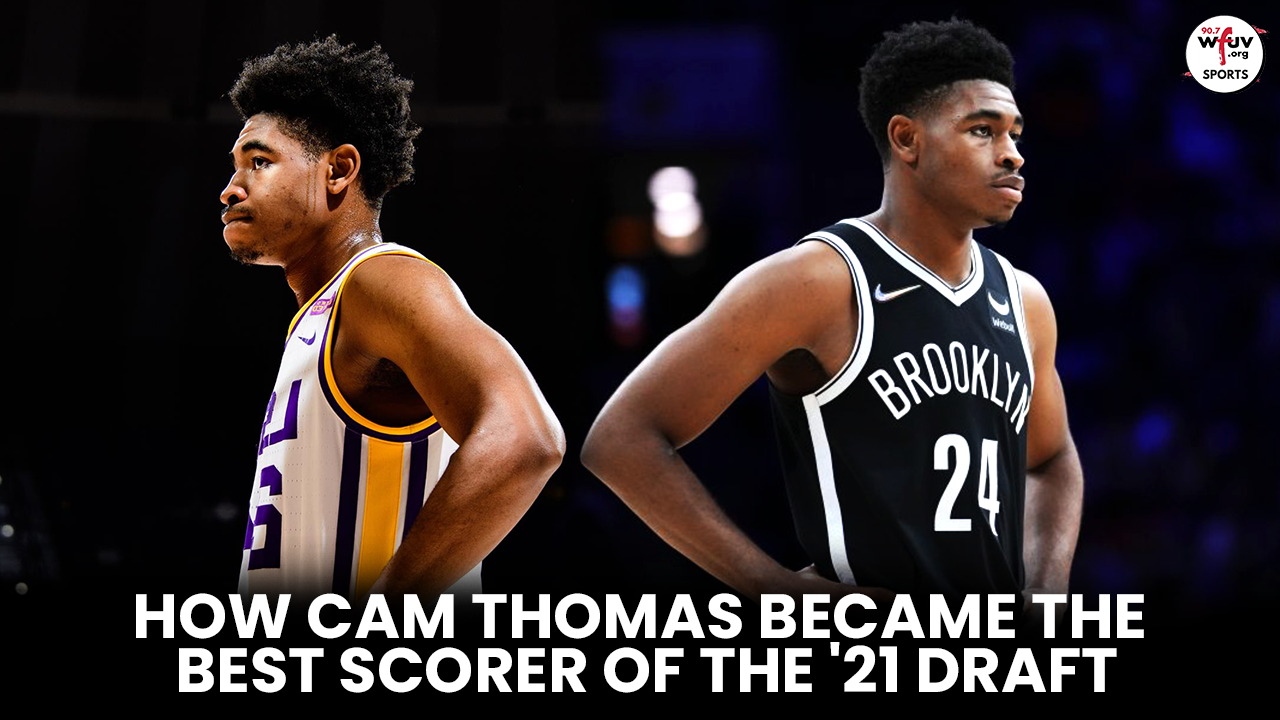 A culmination of recent injuries and trades has left the Nets roster as thin as it's been all season, forcing rotational players to step into new roles. One of the biggest contributors for the Nets in the two weeks heading into the All-Star Break has been rookie Cam Thomas out of LSU. At times, Thomas has struggled to consistently put it all together, but in the month of February, he has been on a scoring tear as the team grew desperate for baskets. WFUV's Nets reporter Jack Roche breaks down how Thomas was able to put it all together and where he may go from here.
For Nets' coverage all season long, follow Jack on Twitter for live in-game updates and keep up with all of WFUV Sports' social channels for conversation, reports and more.