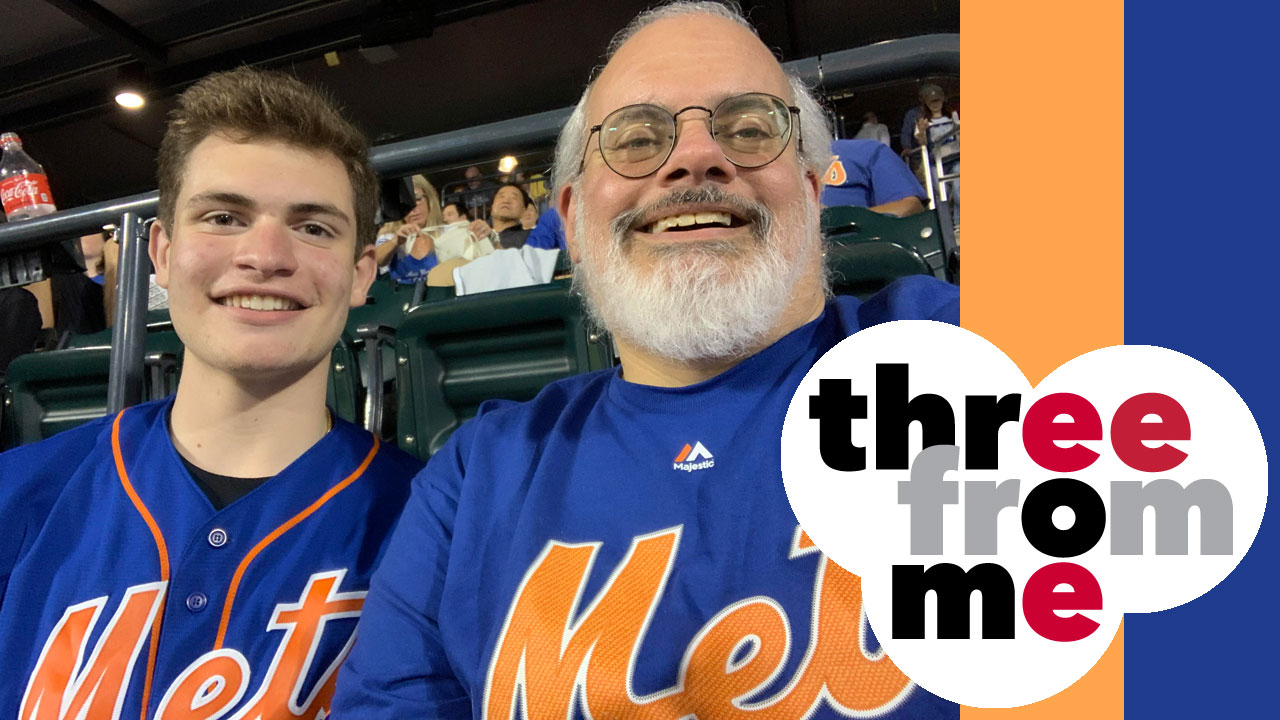 In this weekly WFUV feature, our staffers choose three things that they truly love. And for anyone who listens to nighttime host Darren DeVivo, he's long spoken of his love of the Beatles, the Mets, and the shores of Long Island.
Abbey Road's Anniversary
Following the 50th anniversary editions of The Beatles' Sgt. Pepper's Lonely Hearts Club Band in 2017 and The Beatles, aka the White Album, in 2018, this year marks another 50th anniversary celebration for the final album recorded by the Beatles, Abbey Road. On September 27 (Abbey Road was released in the UK on September 26, 1969), I'll be waiting at my front door for the delivery of the latest Beatles deluxe edition, which will expand Abbey Road to include a new 2019 mix of the album, several CDs packed with unreleased session recordings, new 5.1 surround, and Dolby Atmos mixes and a book. Abbey Road is my all-time favorite album, so this is bound to be the soundtrack to a Darren Fest in the DeVivo house.
East End Dreaming
They say you don't really appreciate something until it is gone. For roughly the first 40 years of my life, being on eastern Long Island and near the water was a constant. My father was a sport fisherman – a surfcaster. In much the same way music has enveloped my life, fishing was my father's precious pastime, and it started long before I was born. My father's Eden was eastern Long Island and I spent countless weekends living in dad's beach buggy, often parked right on the beach near the Montauk Point Lighthouse. Sometimes he'd gravitate to another End End locale, like in Greenport on the Island's North Fork.
In late 1979, my folks bought a modest house in East Hampton and that became our second home and my Dad's fishing basecamp. From that point, most weekends over the summer would find us living in East Hampton. When you are an awkward only-child and your simple world is back in your real home in the Bronx, getting "dragged" out east was a drag. As the Eighties progressed into the Nineties, East Hampton represented things that were rarely pleasant for me. My father died in 2003, and less than two years later, my mother sold the Long Island house that had been practically rebuilt and redesigned single-handedly by my father (with my occasional unenthusiastic assistance). After the sale, as we drove away from the "country house" for the final time, I realized a part of me had died. I missed it and I wanted it back: the whole experience of the ocean, Long Island Sound, the lighthouse, East Hampton, Amagansett, Montauk —and the house. My goal now is to somehow, and in some way,  return to the East End, maybe permanently. I never liked fishing. In fact, I hated it! To this day, I will not eat anything that once lived in the water! But I recently discovered that there is salt water in my veins. Hey, Dad. I think I'm going go back and do it right this time. I might even buy a boat.
New York Mets
I love baseball and I love the New York Mets. I went to my beloved Shea Stadium for the first time in 1971 when I was six years old. As years passed, the ballpark changed, it's now Citi Field, but the team for me is still the same – the Amazin' Mets. I live and die with the blue and orange, and please do me a favor and keep that Yankees stuff away from me! It smells funny! Since 2017, I've invested in a partial-season ticket plan so that my son and I can go to at least 20 games each season. He's 18 now, and we've really bonded as father and son, and as Mets fans. As this season winds down, we're already geared up for 2020. Let's go Mets!