Holiday Cheer 2022 Partner: Sound Mind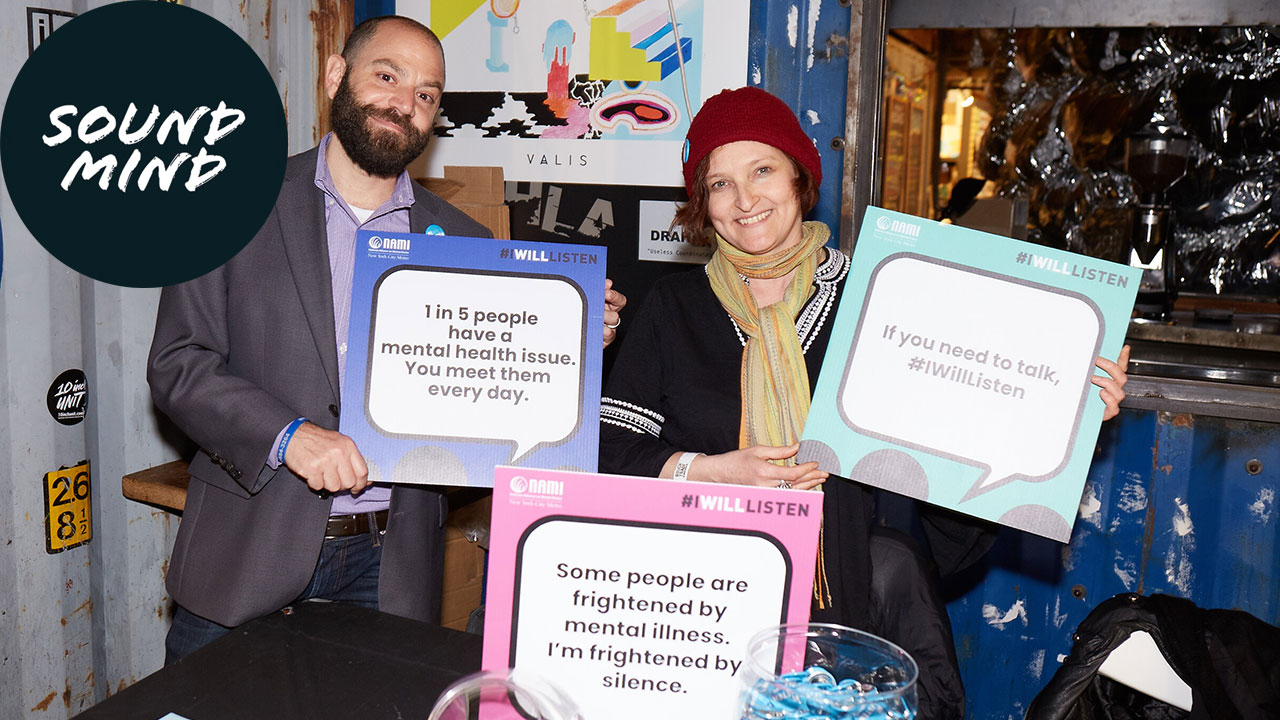 When we all gather for a Holiday Cheer for FUV concert, it's a great time to share the stage (so to speak) with a local organization we believe in.
Our partner this year is the organization Sound Mind, a Brooklyn-based nonprofit that fosters open dialogue around mental health through the power of music. Sound Mind's mission is to reduce the stigma surrounding mental health and raise awareness of critical mental health programs and services for those in need of support.
The need to build awareness around mental health has never been as crucial as it is right now. A recent CDC report found that over 40% of individuals are experiencing elevated adverse mental health conditions associated with the pandemic, and as high as 63% of adults between the ages of 18 to 24 report experiencing pandemic-related anxiety and depression.
Sound Mind fosters community through its flagship programs including an annual benefit music festival that was headlined by Cold War Kids and Big Boi at SummerStage in 2021, the Going There with Dr. Mike podcast which has featured artists including Julien Baker, Jason Isbell, MUNA, and Bartees Strange, Road to Recovery which brings mental health resources directly to music fans across the country by partnering with national tours — most recently with SerpentWithFeet — and Sound Sessions, a program that offers holistic healing through the power of music and sound, and so much more.
Learn more at soundmindlive.org.