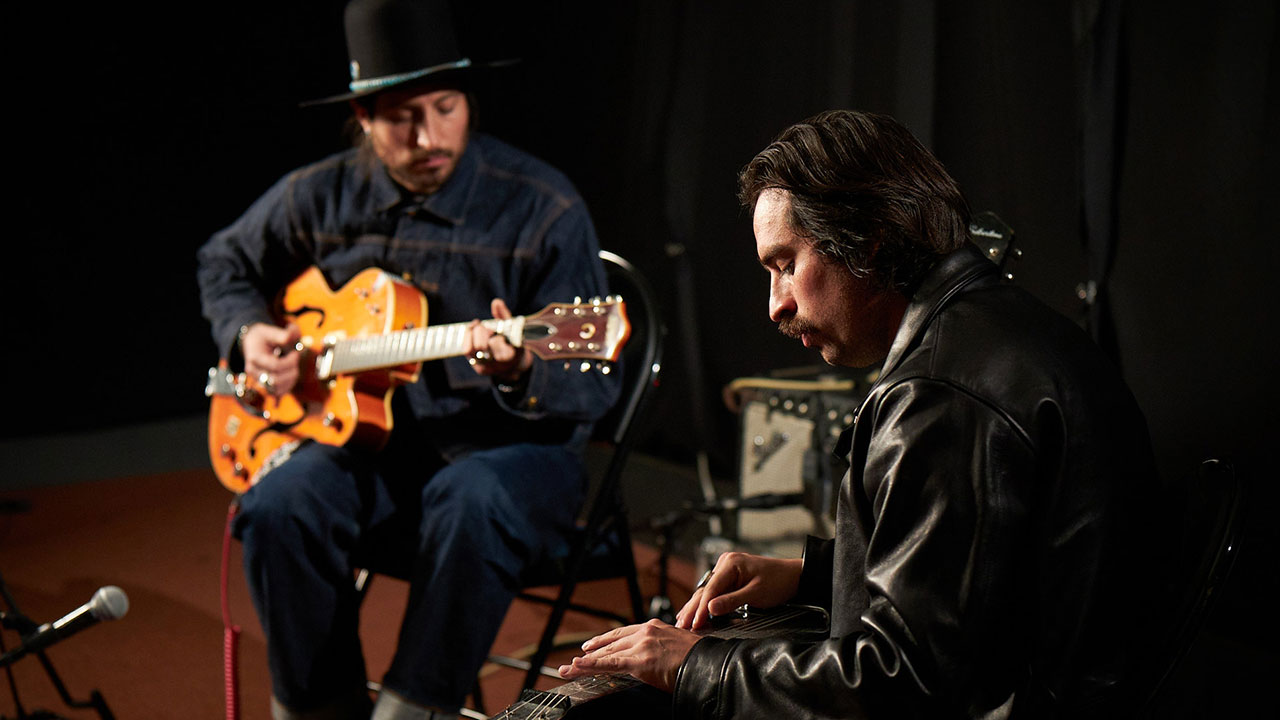 The music of Hermanos Gutiérrez brings you to another place. It's a place of saguaro cacti and miles of sun-baked sand. If you're a fan of spaghetti Westerns, it may suggest a love of Ennio Morricone and perhaps even evoke images of characters named Blondie, Angel Eyes, and Tuco in Sergio Leone's 1966 epic, "The Good, the Bad and the Ugly."
The title of the band's new album, El Bueno Y El Malo, is a wink at that film that gives the ugly the day off. Brothers Estevan and Alejandro Gutiérrez are an instrumental duo from Switzerland. Esteven is eight years older than his sibling.
They share a deep musical connection they've developed over many years of blending the sounds of their guitars. They are both fingerpickers. Estevan's playing is sometimes percussive in a way that might conjure up an image of a galloping horse.
Their songs draw inspiration from their Latin American roots, the traditions of Ecuador (where their mother is from), as well as desert blues and any place they go, such as the American Southwest, that touches them.
Alejandro also plays lap steel as he did in this FUV Live session featuring songs from El Bueno Y El Malo. It is Hermanos Gutiérrez's fifth album but the first in which the brothers enlisted a producer, the Black Keys' Dan Auerbach of Easy Eye Sound. "Tres Hermanos," which features Auerbach on third guitar, testifies via its title to the rapport between the three.
Immerse yourself in the sounds of Hermanos Gutiérrez and get to know the brothers better in this FUV Live session.
Look for photos from the session on FUV's Flickr.
[Recorded on 1/19/23; Engineered by Jim O'Hara, Allen Wang, and Erin Merriman. Produced by José Ozoria]