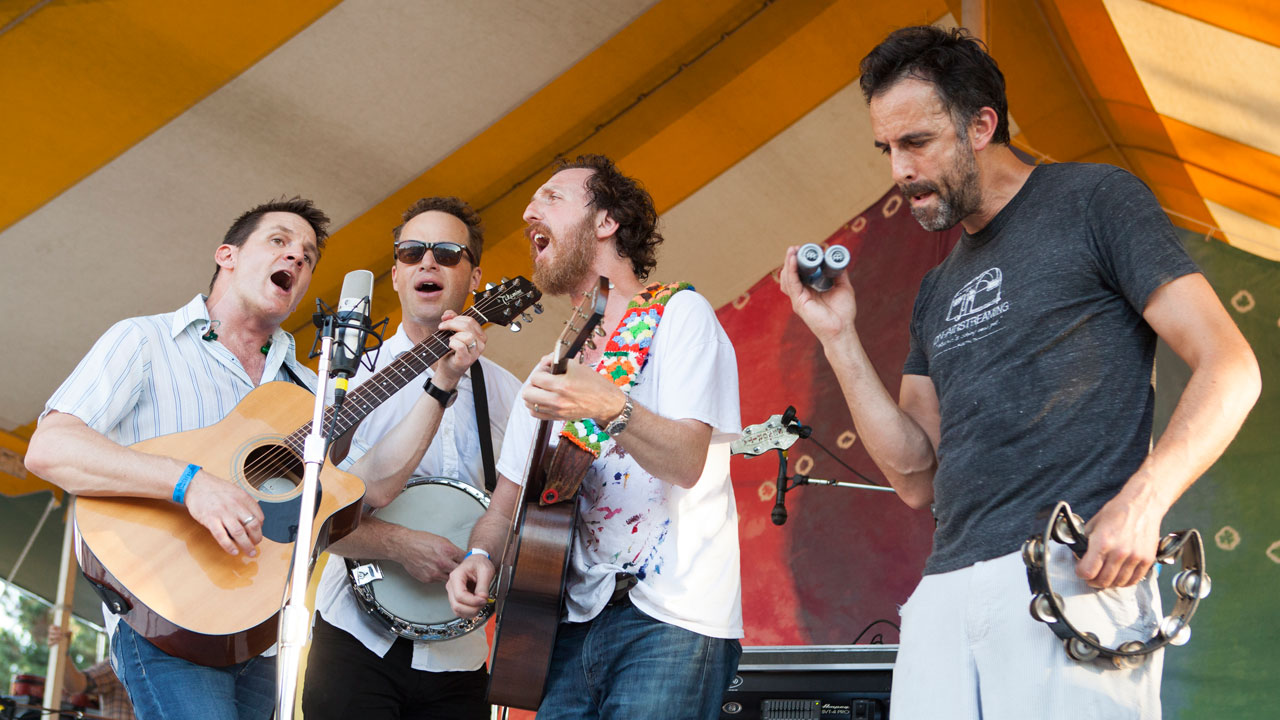 An amazing day (weekend) of music was interrupted by a downpour, just as Ani Difranco finished her set. I took shelter under a tent with Todd Sickafoose who had just walked off stage and was looking for a place to get his bass out of the rain. Fortunately the storm passed quickly and Guster was only delayed for a short time. By the time the always-manic Ryan Miller and friends were warmed up, the sun was shining and spirits were high.
The quartet with past roots at Tufts University and more current roots in Brooklyn is celebrating twenty(ish) years of recording this year, and is touring behind their latest album, called Evermore. The fellows were right at home at Clearwater as their environmental bona fides include Adam Gardner co-founding the Reverb organization, which helps artists tour in a responsible way. Brian (Thundergod) Rosenworcel, who was banging his drums with his bare hands, stepped up from behind the kit for an idiosyncratic trombone solo that somehow embodied all the humor, freedom, and joy that Guster represents.
Funding for WFUV's ongoing coverage of live concerts and festivals comes from The Agnes Varis Trust, supporting affordable access to the arts, education and healthcare.