Get to Know Fordham MBB's New Head Coach Keith Urgo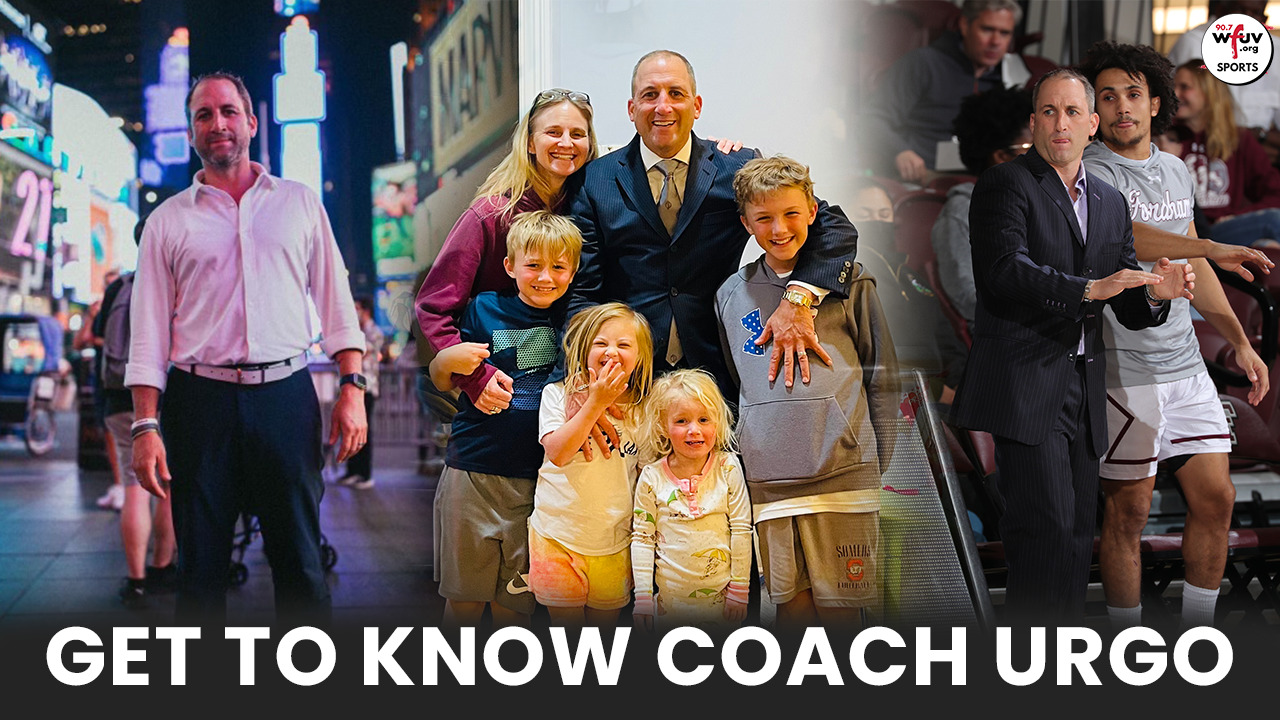 This past Friday, Keith Urgo was officially introduced as the new head coach of Fordham Men's Basketball. At the induction ceremony, Ryan Gregware and Michael Calamari sat down with Urgo as he begins to take over the program. They discuss why Fordham is the right fit, his vision going forward, and what Fordham fans should know about him on and off the court.
Stay tuned for Fordham Basketball broadcasts all season long on 90.7 FM and our YouTube page. For additional coverage including features and more on Keith Urgo's press conference, follow WFUV Sports on all of our social platforms.