Gators, Badgers Ready For Sweet 16 Battle at MSG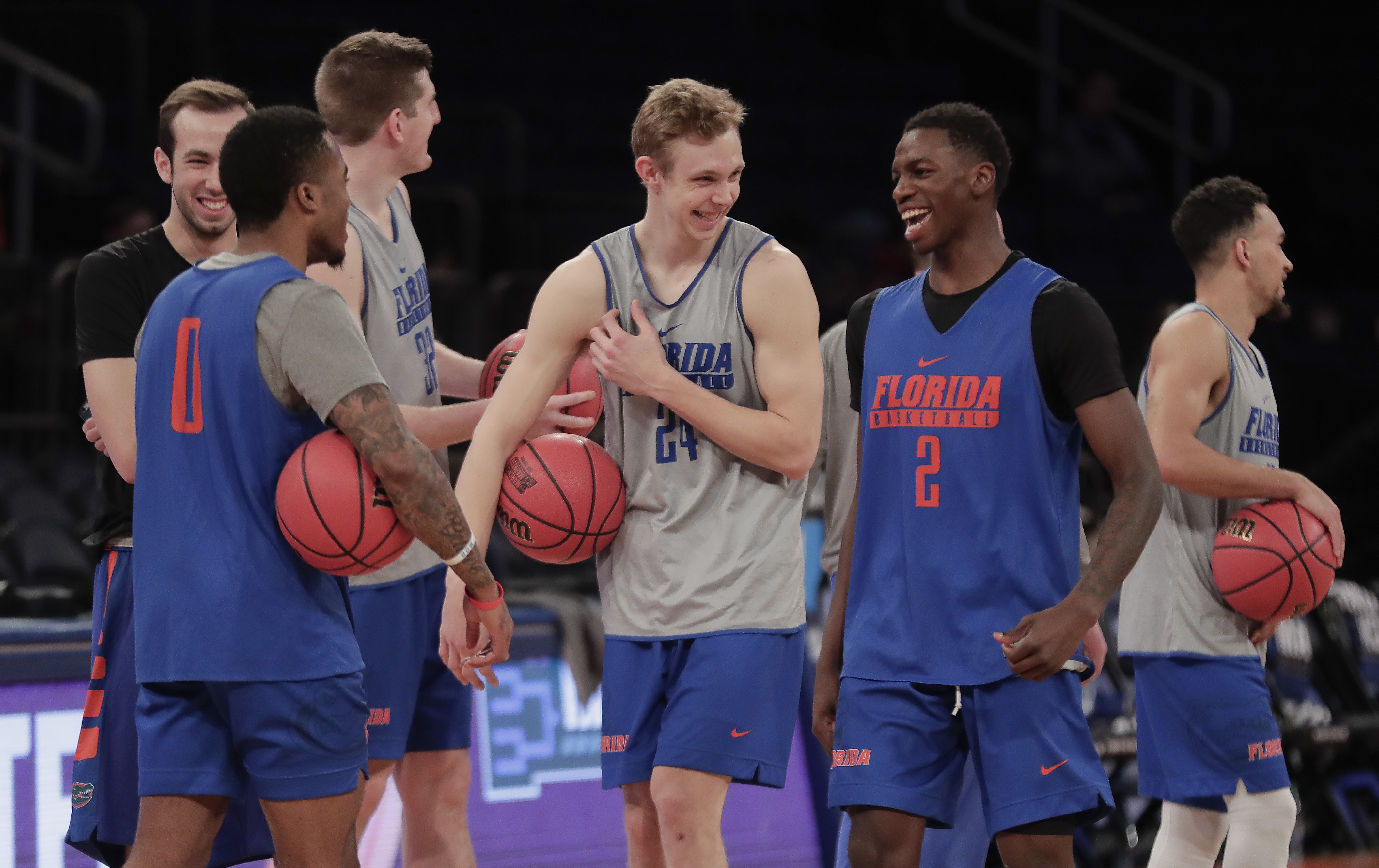 Top seeded Villanova and two-seed Duke seemed destined to meet in the Elite 8 at Madison Square Garden when the 2017 bracket was released 12 days ago.
But just ask Florida and Wisconsin about that.
The fourth seeded Gators and the eight-seed Badgers are set to duke it out in tonight's second Sweet 16 matchup in the East Regional at the World's Most Famous Arena.
"[It] kind of does add a special feeling being here after so many greats have passed through," Florida sophomore center Kevarrius Hayes said of Madison Square Garden on Thursday. "Now we can finally be here to try to add our name to that list."
Florida cruised to a pair of double digit victories over East Tennessee State and Virginia in Orlando last weekend in the tournament's first two rounds, while Wisconsin stunned Villanova with a 65-62 victory on Saturday in Buffalo.
"Every run feels different, every season has its own adversity and I feel like our class and our team over the past couple years has faced dang near any adversity that a team could possibly face," Wisconsin senior guard  Bronson Koenig said. "This run definitely feels a little different and obviously being our last run we want to make the most of it."
With the most wins in the NCAA Tournament in all of college basketball over the past four years, Wisconsin hopes to use its experience to avoid getting caught up in admiration of the Mecca.
"It's not like we're in awe of Madison Square Garden any more after being here last year for two games and playing here once this year [a 61-54 overtime win over Rutgers]," junior forward Ethan Happ said. "So hopefully it's just like another arena to us."
The Badgers, who are 2-2 all-time against the Gators, most recently split a home and home series with the SEC school in 2012 and 2013 with each home crowd enjoying a triumph.
Wisconsin is 5-1 in its last six games after falling in the Big Ten Tournament Championship to Michigan, while Florida is 12-3 dating back to late February.
"Our offensive tempo has been really fast — we've slowed it down in the last month or so a little bit and we're making somewhat better decisions," Gators head coach Mike White said prior to Thursday's open practice. "Right now, I think we're playing the best way for this particular team."
The Gators and Badgers are set to tip it off at 9:59 p.m. with the winner playing either Baylor or South Carolina on Sunday.
Follow Drew Casey and Matt Murphy for live coverage from the NCAA Tournament at Madison Square Garden all weekend long.