Gary Clark Jr. - Live at SXSW - 2012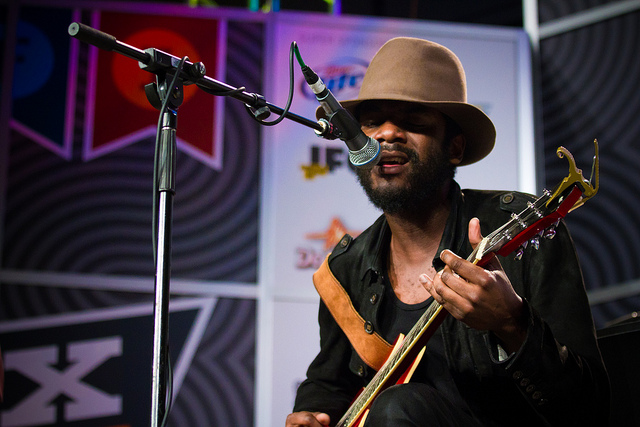 Austin's hometown-guy-who-exploded-this-year, Gary Clark, Jr., kicked off the WFUV Showcase at SXSW 2012. We've been fans for a long time, and it's amazing to see people lining up to see more of him, and not just the blues aficionados.
He filled the room as a solo performer, doing three acoustic songs with amazing guitar solos. He's such a natural that he swept into the room at 11:56 a.m. for a 12 noon start (didn't we just say he was really in demand?) after a night of playing out at Willie Nelson's ranch.
It was the perfect way to celebrate being in the music capital of the world, also home to the second band in the showcase, Shearwater.
Set list:
When The Sun Goes Down
When My Train Pulls In
Bright Lights
[Recorded: 3/16/12]