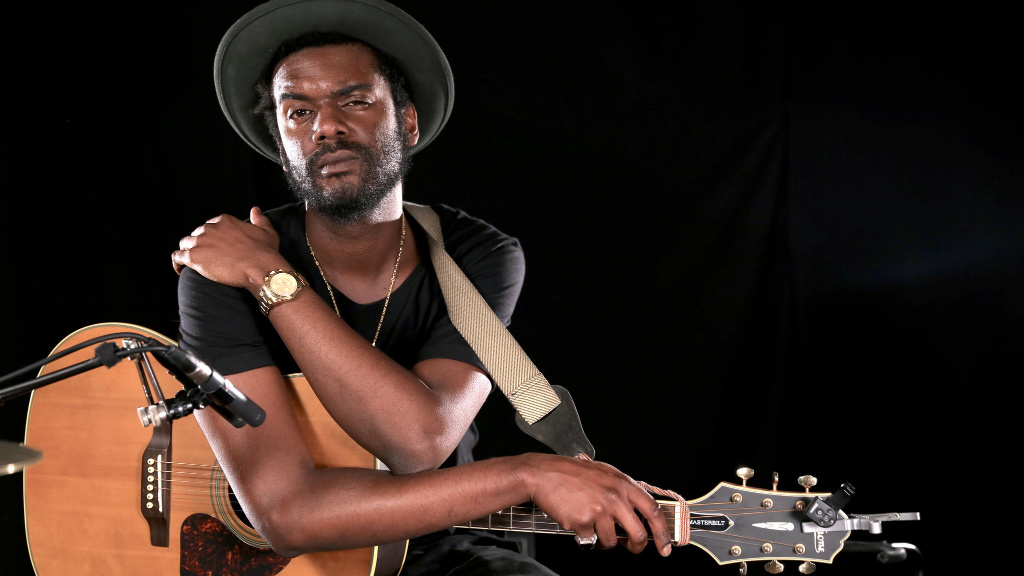 To say Gary Clark Jr. has had a wild run since the last time he visited our Bronx studios, in December of 2011, would be an understatement.  He's been on an epic rocket ride that has included a stint playing for President Obama, jamming with Eric Clapton and the Stones, and winning a Grammy for best traditional R&B performance.
That particular category is significant since Clark's new album, The Story of Sonny Boy Slim, is a gumbo comprised of a generous portion of R&B and a pinch of gospel, mixed with wailing blues-rock guitar. The sound is a natural bridge from his galvanizing 2012 track "Bright Lights" and album, Blak and Blu.
Clark doesn't seem interested in being a guitar hero or living up to someone else's idea of a bluesman. He's an artist following his own creative impulses and generating extraordinary recordings.  Get to know the man and his music better in this FUV Live session.
[recorded: 8/28/15]