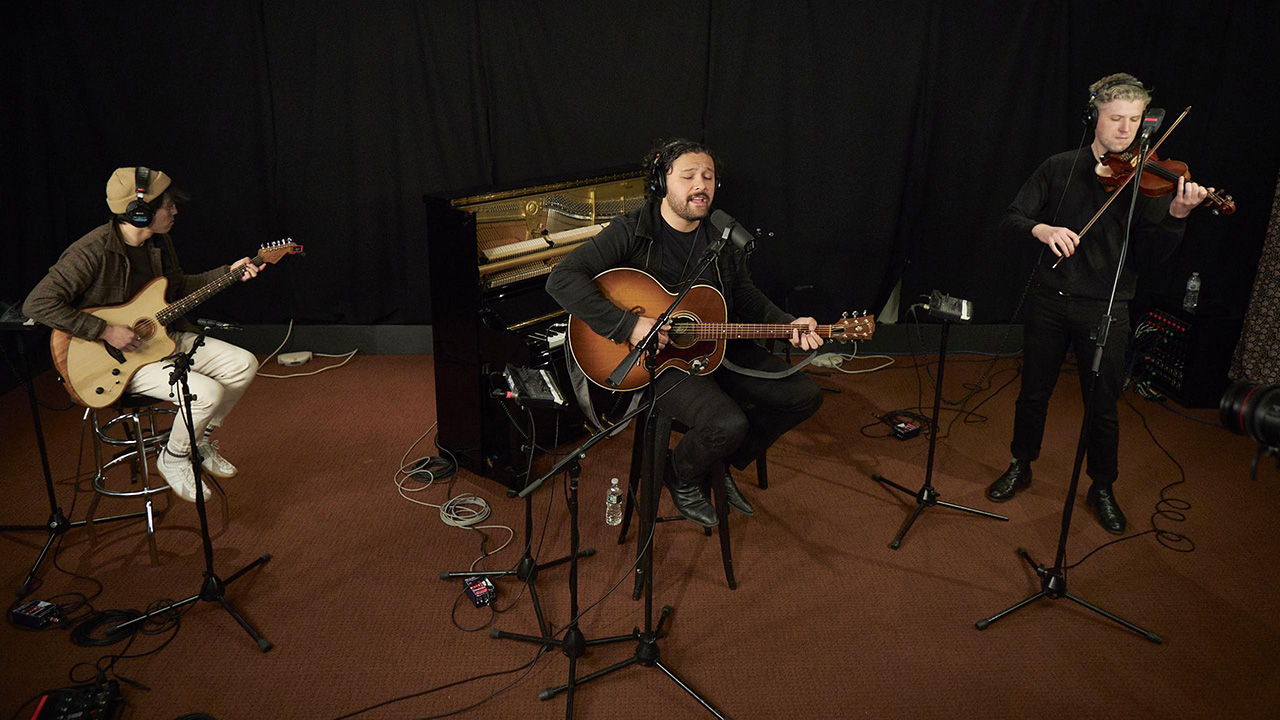 Gang of Youths, as frontman Dave Le'aupepe revealed in conversation, got a little too big — that is too famous — for Australia where they got together in Sydney about a decade ago. The success of their first two albums, The Positions (2015) and Go Farther in Lightness (2017), drove them to London. Then after the pandemic turned their lives upside down (along with everyone else's), they released the album Angel in Realtime in February, which is paradoxically more closely connected to Oceania than the previous pair.
The percussion by drummers from the Cook Islands and backing harmonies from the Auckland Gospel Choir on "in the wake of your leave" attest to that connection, as is one of a handful of songs from the album that sound great on the radio as one-offs. "angel of 8th avenue" — another track that shines as a single — suggests to New Yorkers that our city might have a role to play on this album and in this band's experience. Both of those conclusions are more than a little true.
However, even more than geography and the cultural significance of borders, Angel in Realtime is very much an album held together by Dave Le'aupepe's late father, who inspired the whole song cycle. The remarkable secrets that were revealed and the events that followed his death are succinctly sketched out in the song "brothers." When Dave and multi-instrumentalists Jung Kim and Tom Hobden were settling in to play a few acoustic songs in Studio A, I risked requesting a live rendition, even though Dave performs that one solo on piano. After checking in with his mates, he granted the request and the performance here is the first recording of it apart from the album version.
In this "FUV Live" session, you'll also get to hear in-studio performances of "in the wake of your leave" and "forbearance," and a conversation that was as enjoyable as it was tough, given what Dave explores — and lets all of us explore — in these songs.
[Recorded: 5/10/22; Engineers: Jim O'Hara, Brendon Gardner; Producer: Sarah Wardrop]