FUV's New Dig: Lake Street Dive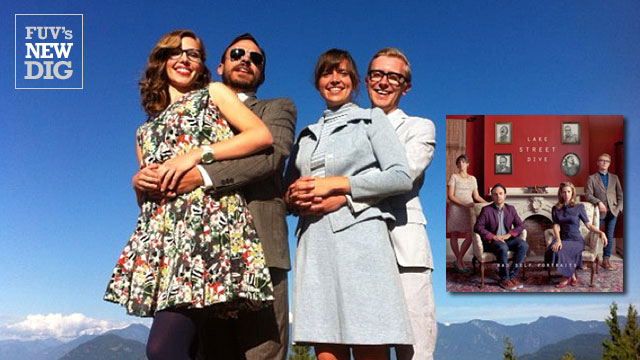 Bad Self Portraits
Lake Street Dive
Signature Sounds Recordings

Lake Street Dive, the surprise ace-in-the-hole of WFUV's 2012 Holiday Cheer concert, is back -- and they're poised to make their breakthrough, bringing harmonies and good time vibes to the masses. Bad Self Portraits is the new album from the quartet, coming on the heels of the 2012 EP Fun Machine and their 2010 self-titled full debut.

Bad Self Portraits chronicles the band's place in the world after honing their craft for close to 10 years, now ready to reap the benefits of all their hard work. LSD features trumpet player/guitarist/vocalist Mike "McDuck" Olson, lead vocalist Rachael Price, bassist/vocalist Bridget Kearney, and drummer/vocalist Mike Calabrese. The four are from all across the United States, but luckily they met up in 2005 at the New England Conservatory of Music in Boston.

Bad Self Portraits pulls together all the influences that make Lake Street Dive special. The album boasts 11 songs brimming with jazz-inflected soul, rocking pop, and more than enough rhythm and harmonies to fill your best neighborhood dive bar -- be it on Minneapolis' famed Lake Street or not.

The album boasts so many highlights it's hard to pick out the songs that symbolize what makes Bad Self Portraits something special. Like the diversity of their influences, every song on this new album pulls together many different styles, taking the listener on a pleasurable romp down their very own Lake Street.
 
From the FUV Vault:
FUV Live with Lake Street Dive at Rockwood Music Hall [2014]
Live Concert: Lake Street Dive at Holiday Cheer for WFUV [2012]
Backstage Interview with WFUV's Russ Borris