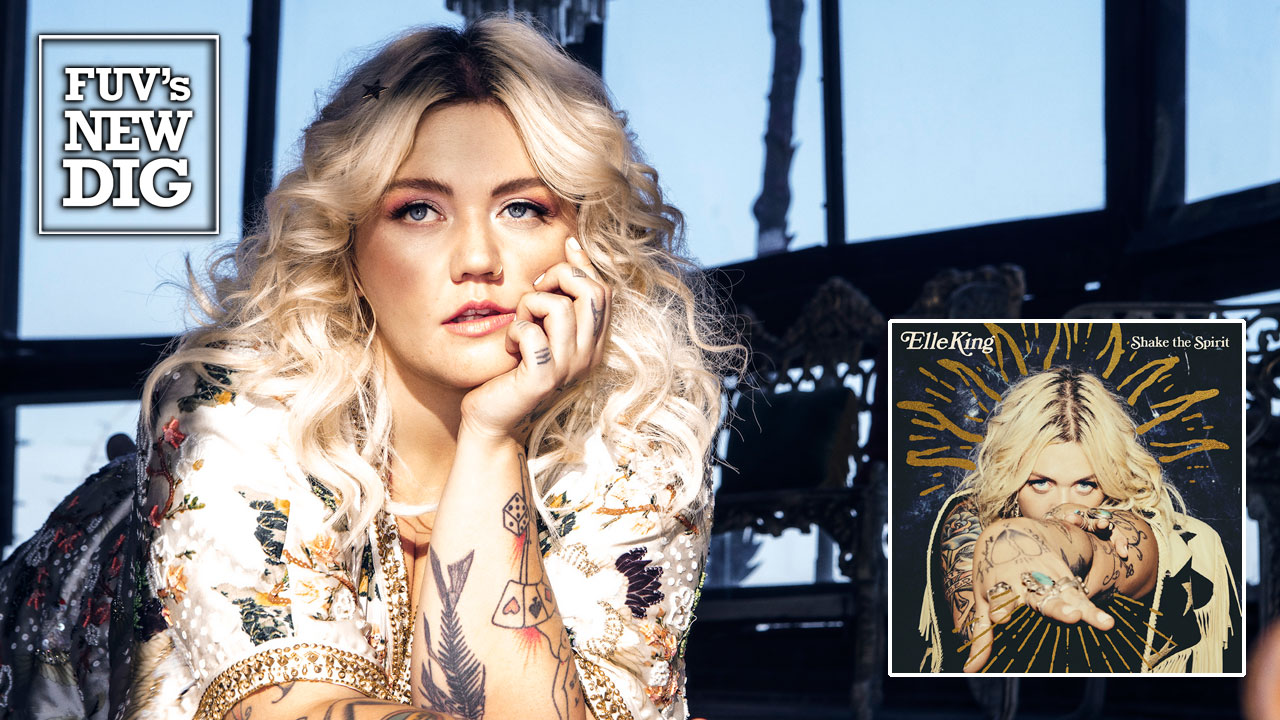 Love Stuff
Elle King
RCA Records
Elle King's time has finally come. Nearly three years after releasing The Elle King EP, this powerhouse singer has unleashed her mighty voice on the masses with a ferocious full-length debut album, Love Stuff. It's a brash and bold introduction to an artist who really impressed us at the FUV Live at CMJ showcase at Rockwood Music Hall last fall.
Love Stuff displays King's rough-and-tumble swagger and no-holds-barred attitude with songs that are powerful and street smart. Despite that tough exterior, there is a sensitive side to King, but it doesn't reveal itself easily. When it does, as on "Song Of Sorrow," "Make You Smile," and the tender acoustic ballad "See You Again," it's a compelling contradiction.
Heartbreak—and not just her own—is a steady theme on the album. The single "Ex's And Oh's" chronicles the trail of lovers that King has left in her wake. Her bad girl persona blasts through on songs like "I Told You Was Mean" and "Last Damn Night," the Brooklyn-based singer declaring on the latter, "I'm gonna live my life like it's my last damn night." On "America's Sweetheart," she takes a different tack, boasting, "I like the chip I got in my front teeth and I got bad tattoos you won't believe…I'm not America's sweetheart."  The folk blues of "Ain't Gonna Drown" fits perfectly alongside the swampy, stomping rocker "Where The Devil Don't Go," which kicks off the album.
The years leading up to King's debut were filled with hard work. The daughter of model London King and actor, comedian and former "Saturday Night Live" cast member Rob Schneider, she grew up listening the Runaways and Aretha Franklin and has cited Otis Redding as a major influence. Like Wanda Jackson or Amy Winehouse, King's indisputable power is centered on her unique, raspy vocals, with a sprinkle of '60s girl group swagger for good measure. Her one-of-a-kind persona, humor and style leaves a hurt-so-good kind of mark.
The years between King's 2012 EP and Love Stuff were pivotal. She toured a lot, opening for the likes of Ed Sheeran, Of Monsters and Men and Train while fine-tuning her songs. King wrote, or co-wrote, all of the tracks on Love Stuff, collaborating with various producers, including Jacknife Lee, Jeff Bhasker, and Martin Johnson. King, who dazzled us with her banjo playing at our CMJ showcase, also does so on her album, along with guitar and drums, and gets some additional help from friends like James Gadson, The Black Keys' Patrick Carney, Mark Ronson, The Raconteurs' Patrick Keeler and Blake Mills.
Love Stuff is a sassy, confident debut album confirming that Elle King is destined to be an important female rock and roll voice for years to come.
More:
Elle King—FUV Live at CMJ—2014
Preview songs and/or buy 'em (all purchases benefit WFUV):