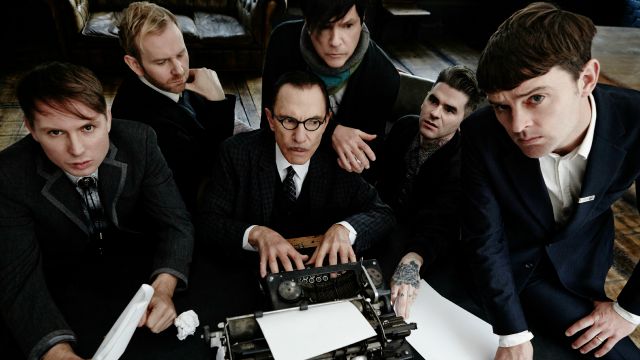 A number of years ago, Franz Ferdinand and Sparks discussed the notion of working together in the future, but schedules never seemed to align and the idea remained just that: an idea.
A recent chance meeting between Alex Kapranos of Franz Ferdinand and Russell and Ron Mael from Sparks reignited their intentions and the project FFS was born. Spotlighting each band's unique appeal, their self-titled release is one of the most interesting and fun records I've heard this year.
I talked with the Mael brothers about their experience making the album, playing as a new band, and the project's future. Check out live concert versions of "Call Girl" and "Save Me From Myself."
[recorded: 9/22/15]