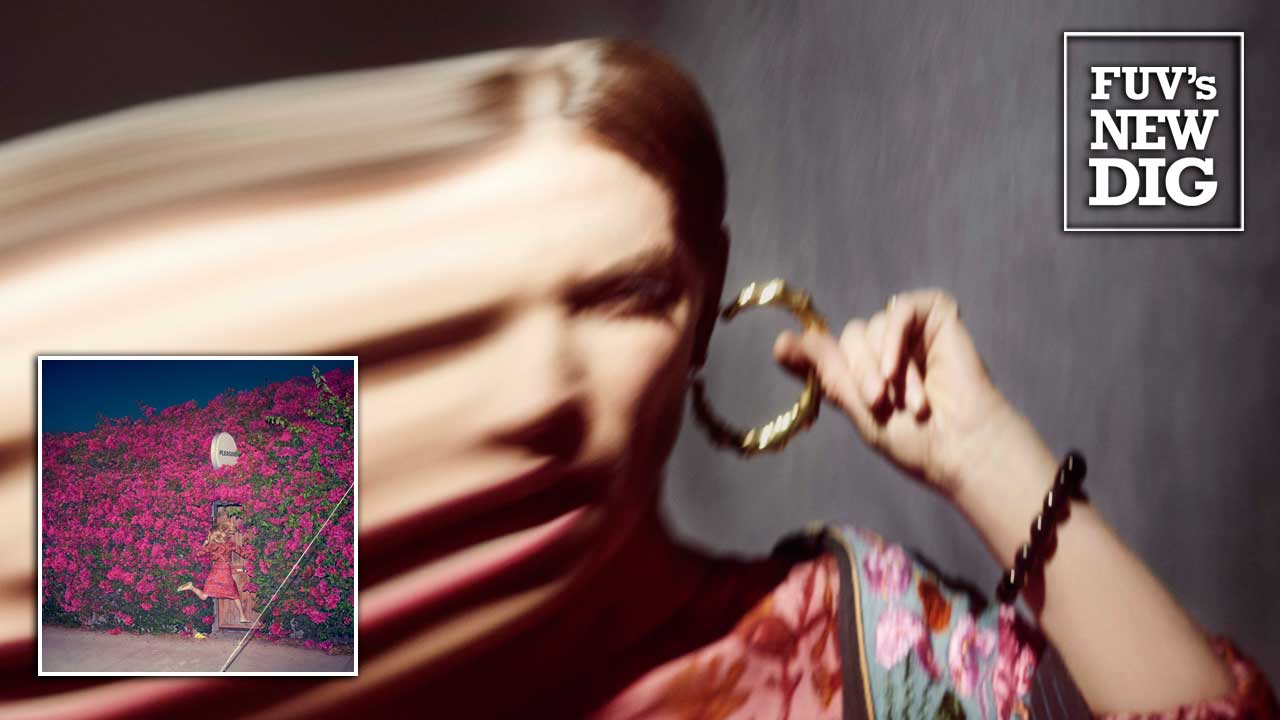 Pleasure
Feist
Universal Records

Leslie Feist, the Canadian singer-songwriter we know simply as Feist, has enjoyed considerable mainstream success. She has been showered with copious accolades including four Grammy nominations, a multitude of Juno Award nominations (with nearly a dozen victories), and two Polaris Music Prize nominations, with one win. She has scored one Top Ten hit in the US, to go with one Top Ten album. But Feist set no trophy case goals for her brand new album, Pleasure.

Pleasure is Feist's fifth studio album, coming five and a half years after Metals. While it's possible to find elements reminiscent of earlier albums, Pleasure stands apart from her back catalog.

The songs on Pleasure are ruminations on the years that followed Feist's last album and tour. It was an emotionally tumultuous period for her, one that saw her completely step away from music for a time. She has not revealed the exact nature of her discontent, and it remains a mystery, even after intense inspection of the album. Feist has since stated that despite the project's completion, she continues to deal with a state of disgruntlement and restlessness.

What this ultimately means for the listener is that the songs within are open to interpretation. Feist chose to name the album Pleasure as a way to conjure up a pleasurable state of mind: If one thinks it, it can be willed to occur. That the album is so often sullen and dour is an indicator of the ironic nature of many aspects of this album.

Pleasure is a distinctly lo-fi affair, with many of the songs flaunting excessive hiss, room ambience, sparse arrangements and spare, "low budget" effects. The melodies and overall production (or lack thereof) provide an atmosphere that bathes the lyrics in an opaque light. This works as an invitation to discover meanings in the songs, even when they're not immediately apparent.

Mysteries abound on Pleasure. In the title track, Feist sings, "Get what I want, And still it's a mysterious thing that I want / So when I get it, I make sense of a mysterious thing." On "Get Not High, Get Not Low," Feist displays her guarded tendencies: "As long as I stay closed like that / Secretive to stay intact."

The majority of the songs flow slowly, building gently from nearly silent acoustic passages and wispy vocals to louder, murky strums. "Baby Be Simple" is a mostly acoustic, mellow number. The sound of crickets takes "Any Party" into "A Man Is Not His Song," which offers a quirky twist as it starts off in a soft fashion then unexpectedly ends with a brief riff from Mastodon's "High Road." "The Wind" utilizes electronic pulses and flavors itself with stabs of piano and an assortment of random sounds. The album ends with the organ-kissed, hymn-like, "Young Up." "Any Party" is one of the few songs that varies from this pattern, adding a brief measure of aggression into the mix.

Canadian producer, singer, songwriter and multi-instrumentalist Mocky assists on the album, co-producing it with Renaud Letang. Jarvis Cocker, formerly of the band Pulp, makes an appearance, lending his voice to the dramatic "Century."

In the past, Feist has proven to be an unpredictable artist willing to take chances, but with Pleasure, she goes a step further, turning her focus away from safe pop sensibilities and instead creating a challenging album that explores sadness, loneliness, and frustrating times in a very raw, even unorthodox manner.