Eric Gottlieb: Tweedy Bowie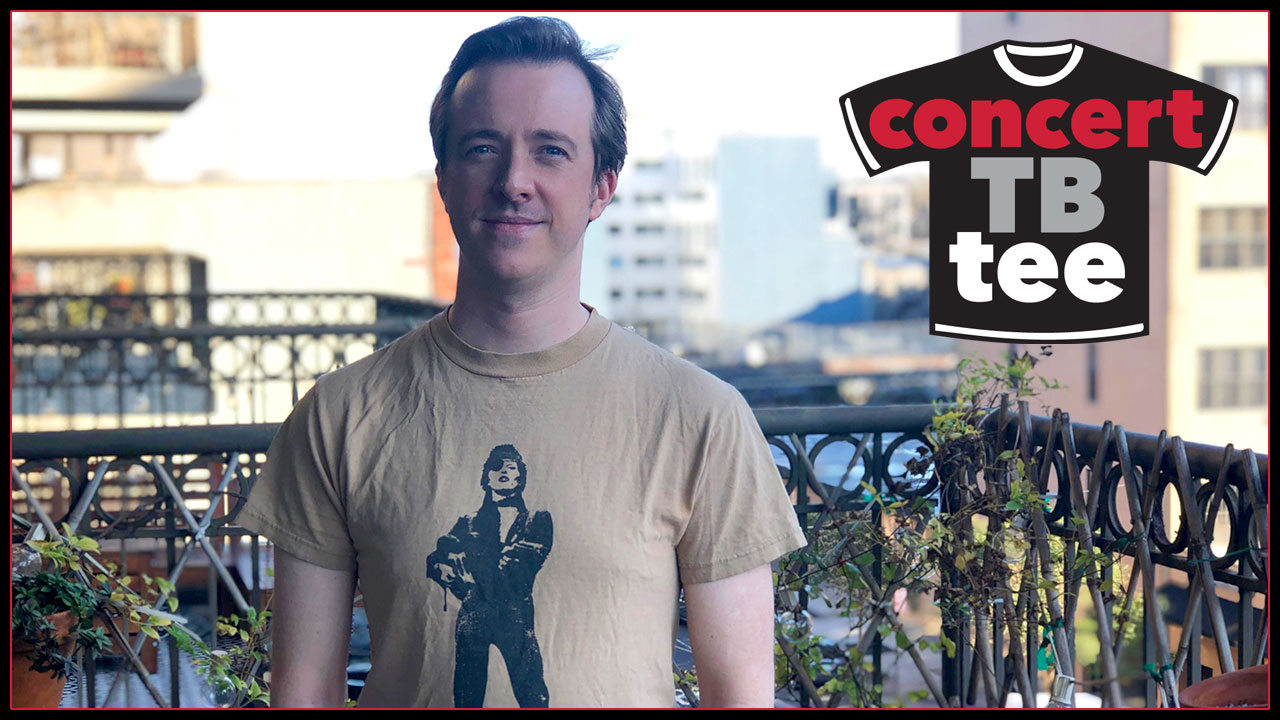 Are your band T-shirts a part of your pandemic work/weekend/constant wardrobe? In our "Concert TBTee" series, we're asking the FUV airstaff to dig through their drawers for the concert and band T-shirts that mean the most to them and why. Eric Gottlieb, FUV's assistant program director, has a not-quite Wilco T-shirt that's even got a reputation:
I love going to concerts, but the thing is I don't own much band merch beyond albums and the odd book. However, there is this one ... shirt. Meet my Wilco T-shirt, David Bowie.
Wilco's one of my favorite bands of all time — I've been a "Dad rock guy" long before I was an actual Dad. I've seen Wilco 11 or 12 times (that's not counting solo Jeff Tweedy, Glenn Kotche's classic performances, or the Nels Cline Singers shows I've seen), and since 2005, at every show I've seen, I've worn this shirt.
It started out as just a shirt I wore and, whether consciously or unconsciously, I always wound up wearing it when I saw Wilco. I'd wear it over a long sleeve in January at the Hammerstein Ballroom, or crouched under a denim jacket on a cool rainy spring night in Prospect Park, or just melting from the chrome-reflected rays of heat at MCU Park in Coney Island.
It's now an unintentional joke with my friends when "The Shirt" comes out. Once I tried to hide it under a flannel button-down, yet my good friend Laura had the temerity to ask if "David" would also be attending the Wilco show — so I unbuttoned the top to let him peek out.
It's been a few years since I've seen Wilco, parenthood and then well, you know, have cut into my concert days. "The Shirt" is starting to show its age (as am I), but rest assured I — I mean we — can't wait to be a face in the crowd cheering once again. I hope to see you there too.