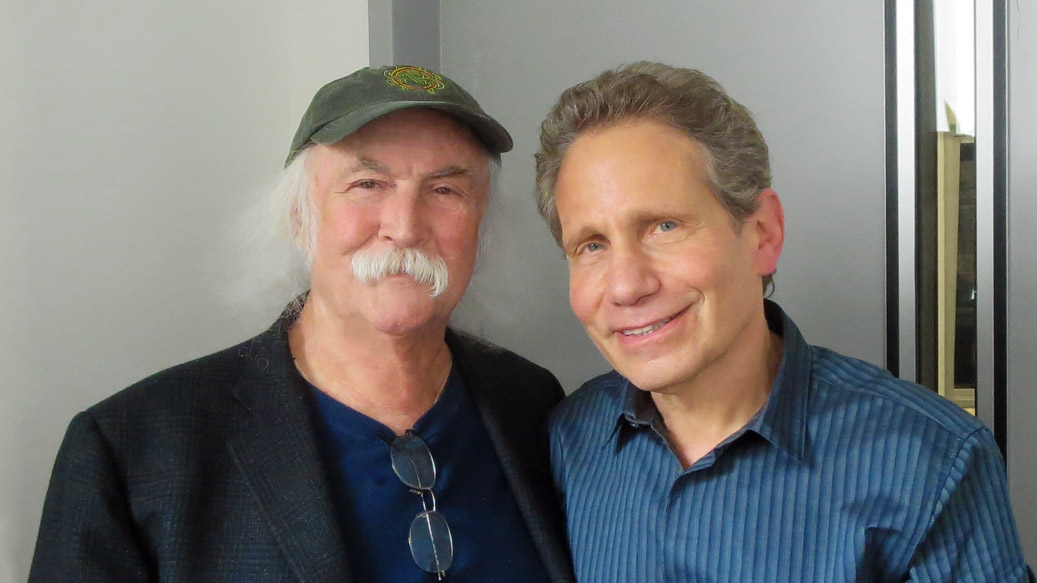 [Ed. Note: David Crosby died on January 19, 2023 following a long illness. He was 81]
I sat down with David Crosby in early May 2015 during the final week of a spring tour with long-time bandmates Stephen Stills and Graham Nash.  He was preparing to go out on a strictly solo tour with "no band," as he explained to me. It would be just him and his guitar without the "safety net" of Crosby, Stills and Nash. I had just seen CSN a few nights earlier at a beautiful venue, the recently restored Kings Theatre in Brooklyn.  The group was in top form, and the audience totally engaged. David was very enthusiastic about how it had all unfolded.
We had a great conversation touching on a myriad of subjects including the legacy of CSN and their fans, the recent controversy centered on David's criticism of long time bandmate Neil Young's girlfriend, his positive feelings about his time in The Byrds and his relationship with Roger McGuinn, and how pleased he was with his most recent solo album, Croz. He was even quite open about giving up pot (at least for the time being) to meet the challenge of writing more new songs over the last few months as "the creative muse" was consistently paying him a visit.
You can hear an extended excerpt from my conversation with David anytime here.
[recorded: 5/18/15]