Cuban Spells and Ravioli Dreams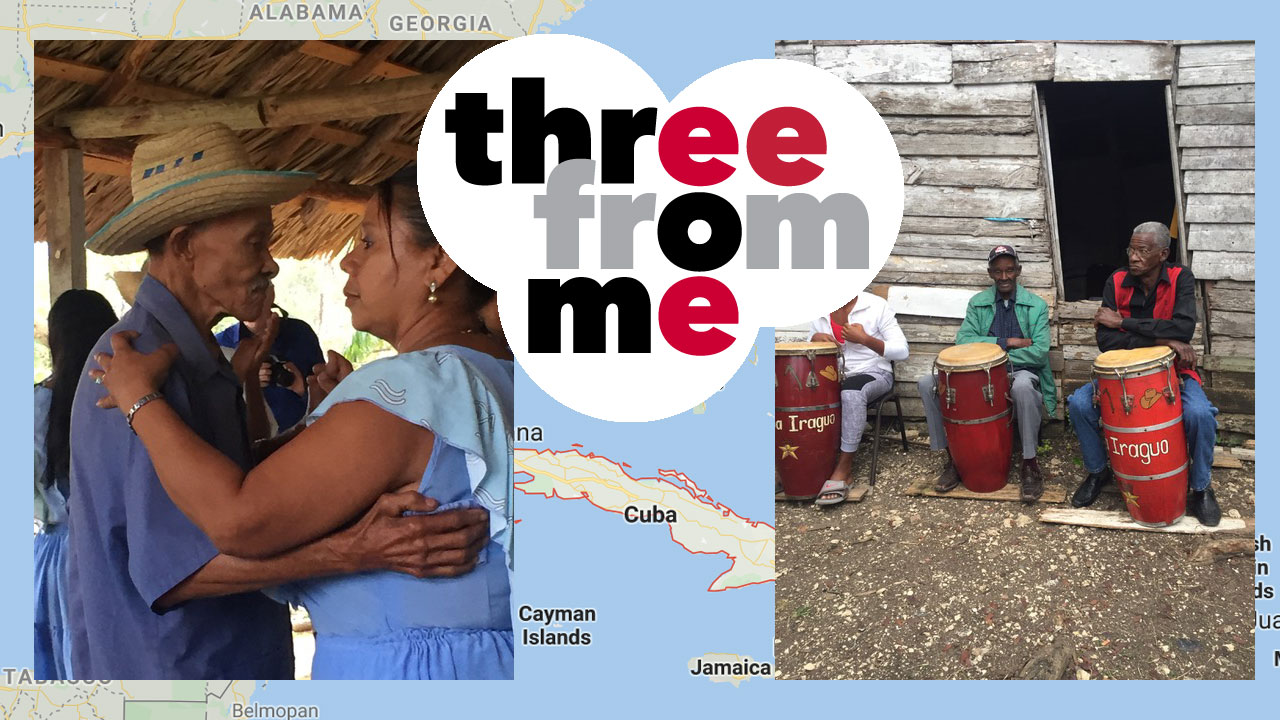 For "Three From Me," our weekly WFUV feature, DJs and staffers write about three activities, events or interests that they love — and think you will too. Overnight and fill-in host Delphine Blue's loves run both happily highbrow — like traveling through Cuba — and lowbrow, like an addictive new TV crime drama with a twist. There's ravioli too.
Cuba
Cuba cast its spell on me while watching Jean Simmons and Marlon Brando jet off to Havana for a weekend in "Guys and Dolls." I dreamed of going to Santiago de Cuba on the eastern coast near Haiti because of the music from that part of the island. I finally got there in 2017, along with a dozen intrepid travelers, on the Postmambo Music Seminar organized by musician Ned Sublette.
Music is everywhere in Cuba. Think New Orleans (which, by the way, has deep Cuban roots). Street musicians in Cuba are the same caliber as acts you'd buy a ticket to see at a venue here in New York. And everyone dances. You cannot simply stand and watch without a stranger inciting a dance with you. Feeling like two left feet, I reluctantly accepted a dance with our bus driver who turned out to be the Fred Astaire of Cuban salsa — and I felt pretty Ginger Rogers because of my amazing partner.
I returned to Cuba twice more in as many years, clocking lots of mileage. I'm so glad I went when I did since it's a little more complicated to travel there at present. Cuba is a contradiction with its extreme poverty, dilapidated beauty, and rich culture. In remote Baracoa, I saw Maravilla Yunqueña, a group of septuagenarians who've performed together since childhood. They play nengón, a more rustic style of son. If you don't know what that is, just think "heaven." I begged the band for a CD, but they just shrugged. Finally one guy went home and brought back a burn he'd copied at home. Luckily, you can find them on Spotify. Close your eyes and be transported.
Bistango
About 10 years ago, I had some weird things going on with me and my doctor said, "you need to eliminate gluten." And just like that, I became one of those annoying gluten-free people. The sacrifice was enormous. Let's not even talk about pizza. For my birthday, my friends Cynthia Sley and Pat Place of the band Bush Tetras took me to Bistango after researching places to eat with gluten-free options. That is why it behooves me to share that at that restaurant, for the first time since becoming gluten-free, I had ravioli! Do you know how hard it is to find gluten-free ravioli? More importantly, it was insanely delicious. What joy. They also have gluten-free angel hair pasta, another unicorn. The menu has plenty of regular old gluten-filled options for the normies in your life. So check out Bistango. They have two locations in Manhattan, both on the East Side. I might be sitting at a corner table.
"Evil" on CBS
No doubt you've seen the ads for the new CBS television show "Evil," displayed on the front of buses. Whole lotta hype, but it turns out the show is pretty compelling. It centers on where demonic possession ends and pathology begins. A priest (Mike Colter) and a psychologist (Katja Herbers) pair up to sleuth whether the "evil" subject-in-question needs therapy or an exorcism. I'm hooked.